Beosin and Guardian have entered into a strategic partnership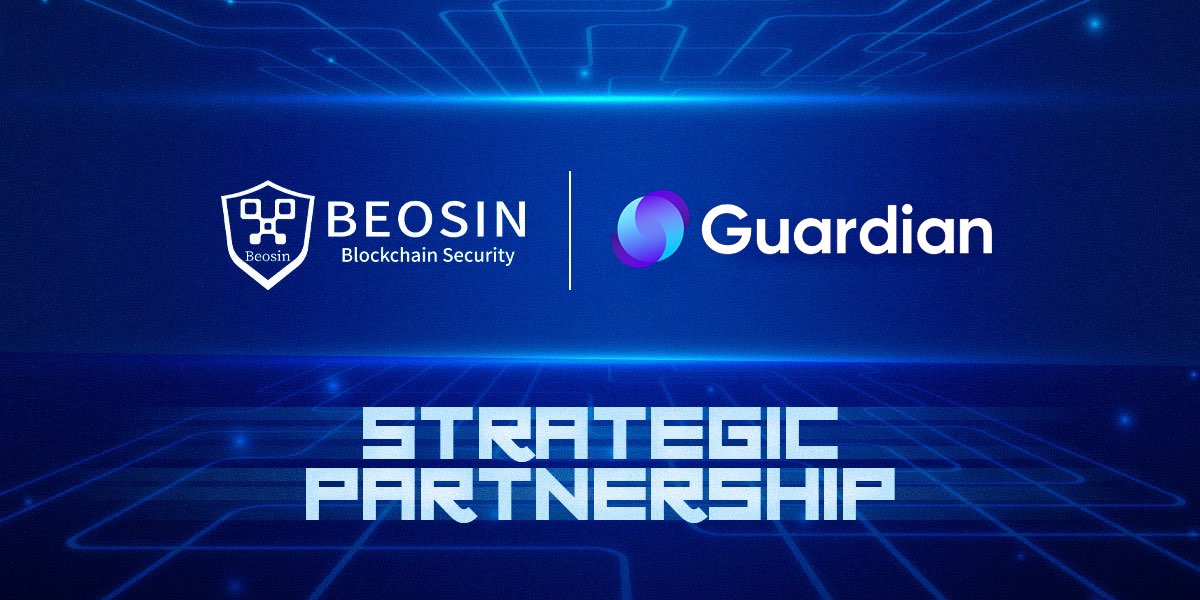 Beosin is pleased to announce that we have entered into a strategic partnership with Keyper. Keyper, a dApp built by Guardian Labs is a secure P2P secret storage and social recovery dApp. It helps uers secure their seed phrase and make sure they never lose crypto again.
We are beyond excited to announce that Beosin and Guardian have entered into a strategic partnership, combining Guardian's power of networking for the community with Beosin's expertise in Web3 security.
Together, working as a team, Beosin and Guardian will bring security education and training sessions to all Web3 participants, project teams and communities, jointly making our contribution to the Web3 ecosystem.
With this strategic partnership, Beosin and Guardian will enable, KYT, AML, Transaction Monitoring and Seed Phrase Back up and Recovery and additional services to the mutual benefit of both.
About Beosin
Beosin is a Web3 security company headquartered in Singapore, with 100+ team members and 85% of technical staff. It has over 40 engineers, security researchers, and analysts with Ph.D. and postdoc degrees. Beosin offers a comprehensive suite of security products and services covering smart contract and blockchain security auditing, blockchain transaction monitoring and risk alert, cryptocurrency tracing, and KYT and AML. It has audited over 2,000 smart contracts and over 100 blockchain platforms globally. Its Tracing service has helped investors recover hundreds of millions of stolen cryptos, including those laundered through Tornado Cash.
About Guardian
Guardian Network is decentralised, community-run, and open to builders. With use cases that run from decentralised custody to cross-chain settlement networks, it couldn't be easier to build MPC key custody or social recovery natively into any dApp, wallet, or protocol.
Related Project
Related Project Secure Score
Guess you like
Learn More
Beosin's Analysis: DEGO is Hacked Due to Suspected Private Key Compromise

February 10, 2022

Beosin's Detailed Analysis of Solana Attack

August 04, 2022

Beosin EagleEye, the "Magnifying Glass" of Web 3.0 Security

August 08, 2022

Beosin H1 2022 Web3 Security Overview

August 15, 2022