Beosin and Moledao have entered into a strategic partnership
Beosin is pleased to announce that we have entered into a strategic partnership with Moledao, a community to connect and develop budding entrepreneurs in this space, facilitating collaborative efforts towards building the Web3 ecosystem.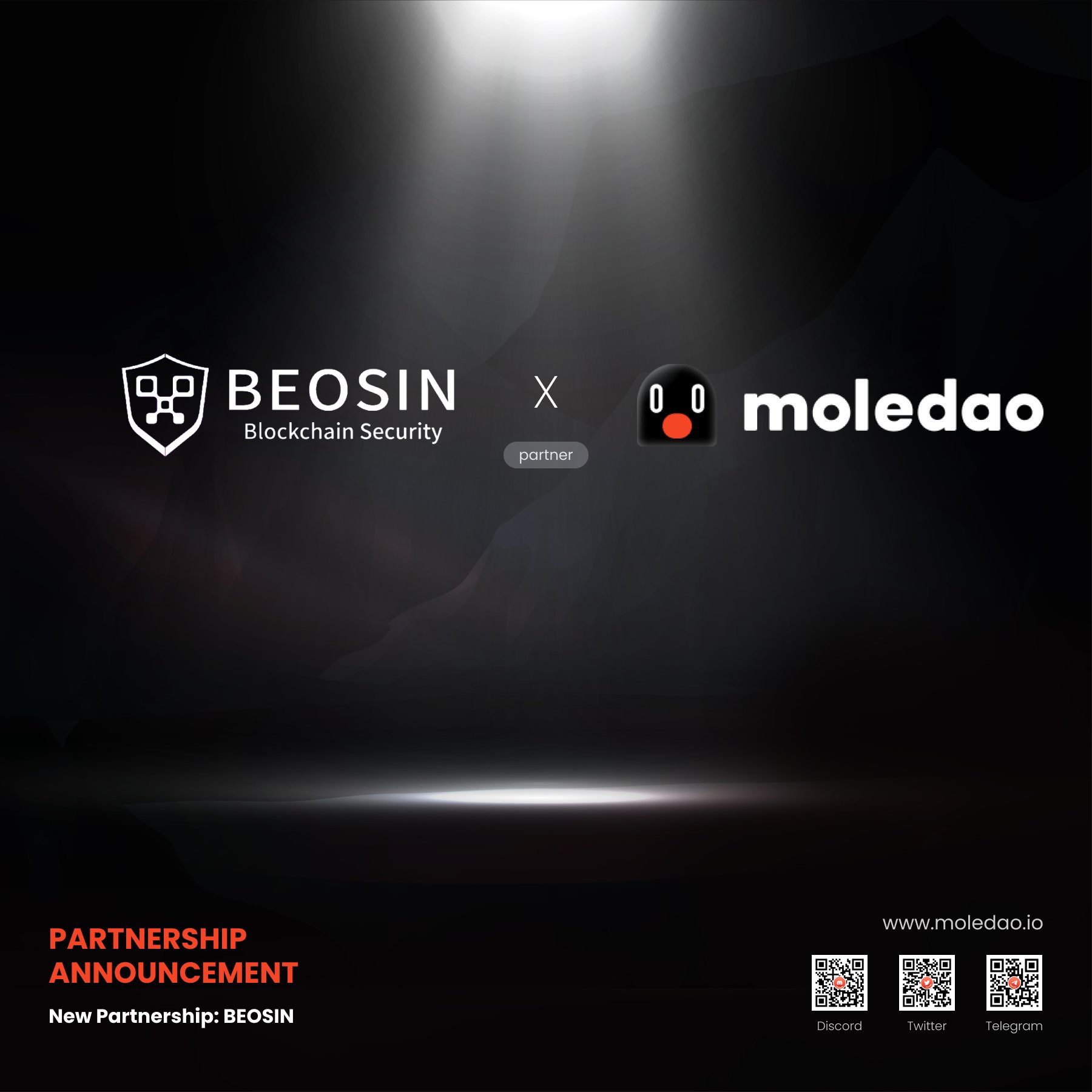 About Beosin
Beosin is a Web3 security company headquartered in Singapore, with 100+ team members and 85% of technical staff. It has over 40 engineers, security researchers, and analysts with Ph.D. and postdoc degrees. Beosin offers a comprehensive suite of security products and services covering smart contract and blockchain security auditing, blockchain transaction monitoring and risk alert, cryptocurrency tracing, and KYT and AML. It has audited over 2,000 smart contracts and over 100 blockchain platforms globally. Its Tracing service has helped investors recover hundreds of millions of stolen cryptos, including those laundered through Tornado Cash.
About Moledao
Moledao is a social platform for all blockchain enthusiasts to learn, grow and contribute to build more innovative ideas.
Vision: We believe that all individuals have the right to be empowered and have their potential realised and maximised. Having a lack of connections and resources should not stop anyone from realising their aspirations. In so doing, we can benefit the blockchain space.
Mission: To realise our vision, we have built an interactive platform for blockchain enthusiasts to gain access to resources and build meaningful connections with like-minded individuals.
Related Project
Related Project Secure Score
Guess you like
Learn More
Introduction of Cross-chain Technology in Bridges

August 19, 2022

Ethereum Upgrade — The Merge

August 26, 2022

Beosin and CLV have entered into a strategic partnership

September 02, 2022

Ethereum Merge — The Impact, Regulation and Security Issues

September 08, 2022