Beosin KYT: How Does It Prevent Money Laundering in Hong Kong's Virtual Currency Space?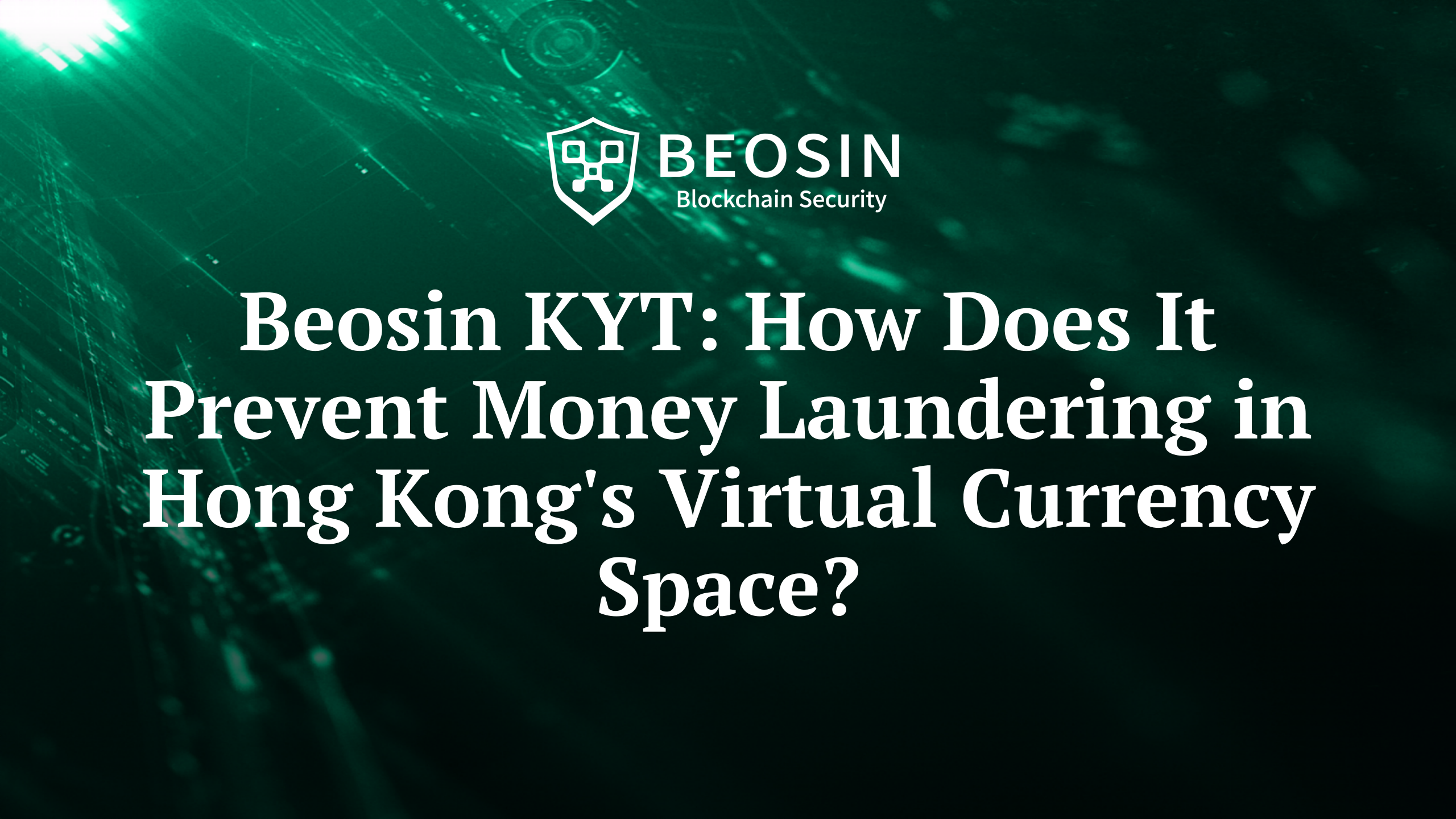 In recent times, money laundering cases related to virtual currencies have been making frequent headlines in Hong Kong.
In August of this year, according to reports from local Hong Kong media, the Hong Kong police arrested 11 individuals on charges related to virtual currency money laundering and fraud. Over the past six months, this group had used at least 52 bank accounts to launder the proceeds of their criminal activities, involving sums in the hundreds of millions of Hong Kong dollars.
It is understood that within seven months of this year, Hong Kong Customs successfully cracked six money laundering cases, leading to the arrest of 45 individuals and the seizure of HKD 10.2 billion. This represents a 9.2-fold increase compared to the same period last year. These cases primarily involved large sums related to cash smuggling, precious metal trading, virtual currencies, and shell accounts.
To combat money laundering cases involving virtual currencies, Hong Kong Customs officially established the Financial Investigation Bureau (CFIB) on August 1st. This move aims to enhance the intelligence analysis of money laundering criminal activities and enforcement strategies to combat illicit activities.
The anonymity and convenience of virtual currencies make them potential channels for money laundering. Platforms like Tornado Cash allow users to obfuscate the flow of funds in transactions, making it challenging to trace and monitor, thereby providing money launderers with a means to hide the source and destination of funds, increasing the difficulty of anti-money laundering supervision. So, how can we identify online fraud and illegal activities and monitor "black money" on the blockchain?
Recently, Beosin KYT has undergone a comprehensive upgrade and was fully launched. Currently, Beosin KYT can automatically identify suspicious transactions within 10 hops, support comprehensive risk assessments on addresses with multiple assets, and identify risks related to on-chain relationships, among other new features. This helps VASPs (Virtual Asset Service Providers) meet compliance requirements.
What is KYT?
To address these challenges, regulatory authorities and security companies continually develop and adopt new technologies and methods to enhance blockchain regulation and anti-money laundering capabilities.
KYT, or Know Your Transactions, is a solution that effectively addresses such issues.
The purpose of "Know Your Transactions" is to help financial institutions identify unusual or suspicious transaction behavior to prevent money laundering, fraud, terrorist financing, and other illegal activities. Financial institutions need to establish monitoring systems and programs to oversee customer transactions and take necessary measures to ensure the compliance and transparency of these transactions.
This concept closely relates to the "Know Your Customer" (KYC) principle, which requires financial institutions to conduct thorough due diligence on customers before establishing business relationships to understand their identities, backgrounds, business purposes, and other relevant information. "Know Your Transactions," on the other hand, involves monitoring and analyzing the transaction activities of customers with established business relationships to ensure that their transactions comply with legal regulations and internal policy requirements.
Why Is Tracking Fund Flows on the Blockchain Difficult?
In the first half of 2023, Beosin KYT, a virtual asset anti-money laundering compliance and analysis platform, revealed that approximately $113 million worth of stolen assets had been transferred to mixer services. Among these transfers, approximately $45.38 million went into Tornado Cash, while around $68.14 million went into other mixing platforms such as FixedFloat and Sinbad. After Tornado Cash was sanctioned by the U.S. OFAC in August 2022, hackers significantly reduced their usage of Tornado Cash for mixing, leading to a noticeable increase in the use of other mixing platforms.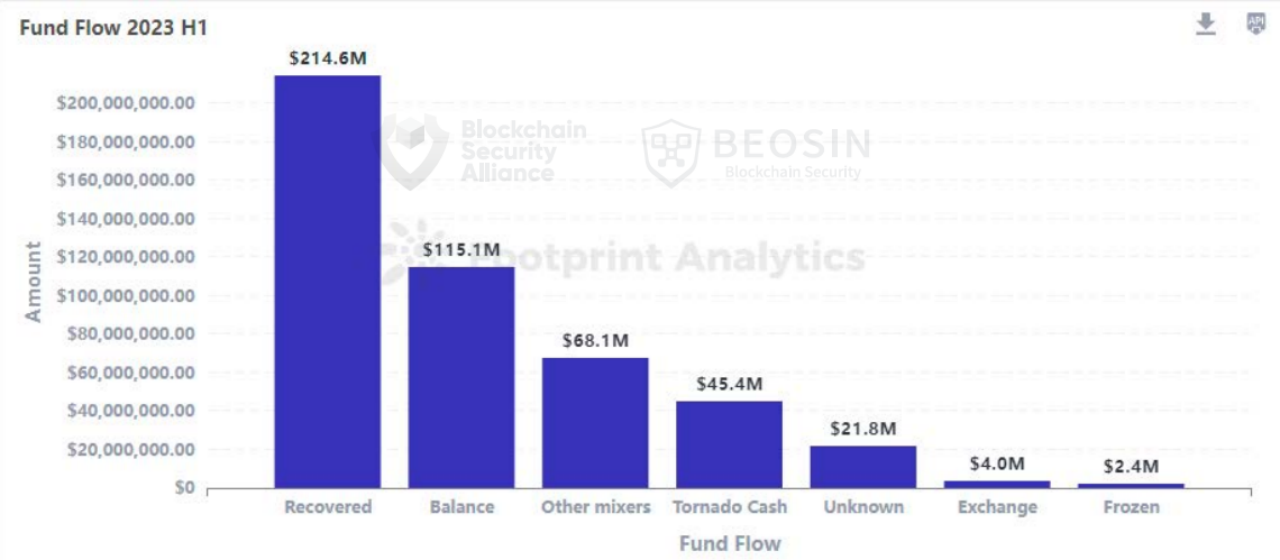 Most transactions on blockchain networks are publicly visible, but the identities of those involved are typically anonymous. While transaction addresses can be tracked, they cannot be directly linked to real-world individual identities or entities. This makes it challenging to determine the owners of specific transactions.
Moreover, platforms like Tornado Cash enable the obfuscation of the true source and destination of funds by mixing and laundering them. These platforms employ complex algorithms and privacy measures that make tracking the movement of specific funds difficult.
Why Compliance Is a Trend, and What Problems Does KYT Solve?
Compliance is nearly inevitable in the cryptocurrency industry. Regulatory bodies require data analysis tools to monitor whether platforms are compliant, while digital financial businesses like exchanges and wallet companies need tools to help identify fraud and illegal activities.
The characteristics of blockchain, such as decentralization, openness, autonomy, tamper-proof information, and anonymity, pose significant challenges for regulatory authorities. Simultaneously, digital financial businesses face difficulties in conducting due diligence. Many businesses struggle to quickly identify illegal transactions, assess transaction risks, determine the status of user transaction counterparties, and assist users in blocking transactions with suspicious accounts.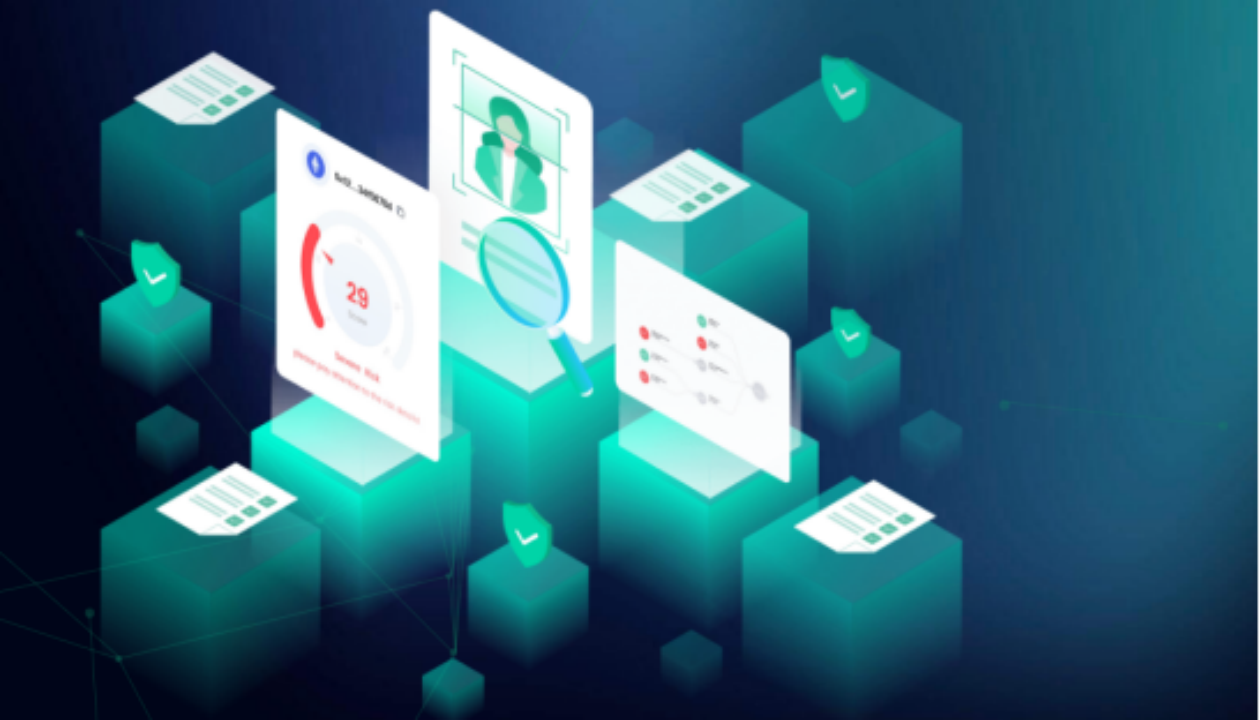 The purpose of KYT (Know Your Transactions) is to provide Virtual Asset Service Providers (VASPs) with a better understanding of their customers' real-world identities and transaction behavior to detect money laundering, fraud, and other illegal activities. Beosin KYT, a virtual asset anti-money laundering compliance and analysis platform, addresses these challenges by offering virtual asset tracking and anti-money laundering capabilities, supported by blockchain big data analysis technology, advanced AI technology, and a database of billions of address tags (mapping billions of addresses to real-world entities).
How Does Beosin KYT Prevent Virtual Currency Money Laundering?
Beosin KYT's virtual asset anti-money laundering compliance and analysis platform leverages advanced AI technology and blockchain big data analysis techniques, relying on a database of billions of address tags that map blockchain addresses to real-world entities. This system assists Virtual Asset Service Providers (VASPs) in establishing KYT and continuous risk assessment capabilities.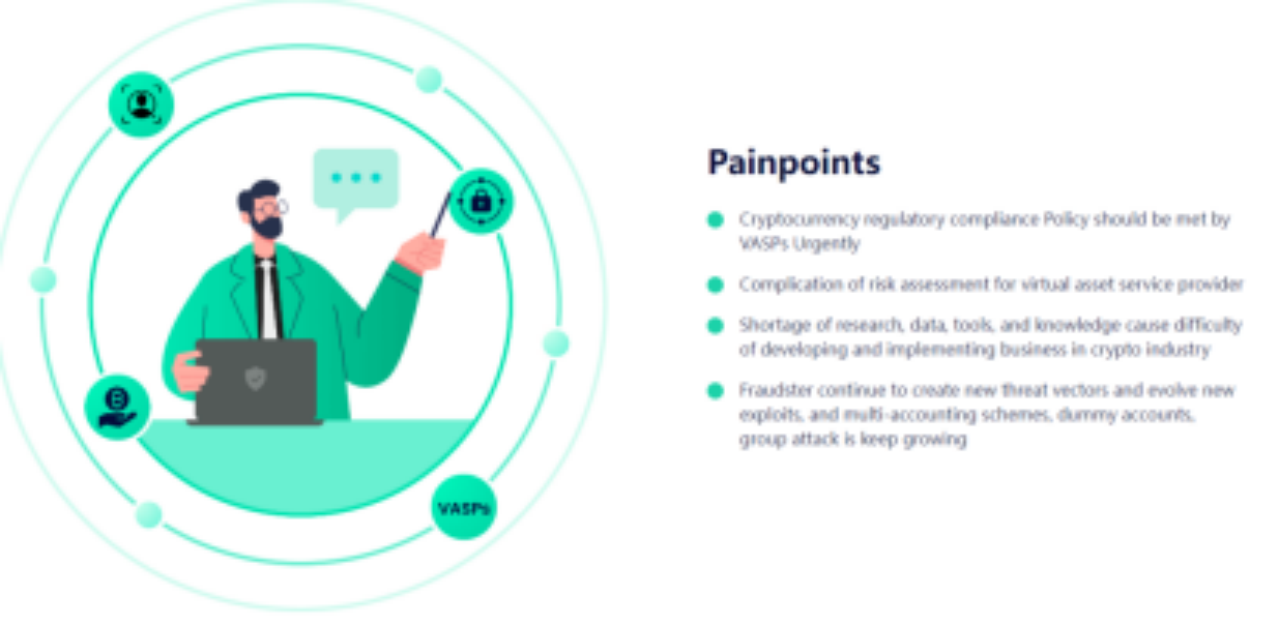 Address Lookup Feature: Demonstrating Compliance Posture of On-Chain Activities through Billions of Real-World Labels.
Beosin KYT utilizes technologies such as pattern recognition and AI algorithms to map billions of addresses to real-world entity labels. This enables the identification of suspicious activities in digital asset transactions and presents the compliance posture of on-chain activities. This includes security attacks, dark web transactions, mixer usage, fraudulent activities, ransom activities, gambling, and more.
Sanction List Filtering Functionality: Providing a Macro View of Digital Asset Compliance.
Beosin continuously monitors and updates the OFAC sanction list, EU sanction list, and UK sanction list to ensure data timeliness. It offers a macro view of digital asset compliance to establish compliance baselines, provide decision-making criteria, and promptly provide alerts when risks deviate from compliance baselines.
Address/Transaction Risk Assessment Functionality: Providing Comprehensive and Understandable Risk Assessment Reports.
As a leading global blockchain security company, Beosin employs big data and AI technologies to trace the source and destination of funds for specified accounts, conducting comprehensive, rapid, and accurate data analysis. Through a risk analysis engine, it instantly assesses the risk of cryptocurrency transactions and automatically provides risk recommendations. It also conducts a comprehensive assessment of address and transaction risks, pinpointing clear risk points, making addresses and transactions more transparent, and helping users make the most informed compliance decisions.
Address Monitoring and Alerting Functionality: Real-Time Monitoring and Tracking of Multiple Risk Indicators.
Beosin KYT can use analytical methods to monitor transaction patterns and track hundreds of risk indicators. By monitoring the movements of monitored accounts in real-time, users can stay informed of the latest transaction information for monitored accounts. In addition to standard monitoring rules, Beosin also provides a security alerting and monitoring platform to help users monitor abnormal transaction behavior around the clock, preventing financial and reputational losses.
Tracking and Investigation Functionality: Assisting in Advanced Verification and On-Chain Investigation Screening.
Beosin KYT offers intelligent one-click displays of risk transactions and risk addresses associated with a specific address, along with a detailed trace of the fund's path. This helps users verify risk sources and reconstruct the full risk profile for regulatory reviews. Furthermore, Beosin boasts experienced blockchain security professionals who can assist users in completing advanced verifications and on-chain investigation screening.
In summary, "Know Your Transactions" emphasizes that financial institutions should have a comprehensive understanding of and monitor their customers' transaction activities to ensure compliance and guard against potential illegal activities.
Currently, to address the risk of virtual currency money laundering, relevant authorities in Hong Kong have strengthened their supervision of virtual currency exchanges and related entities, actively collaborating with blockchain security companies. Previously, Beosin's security experts were invited to participate in a virtual asset investigation course organized by the Cyber Security and Technology Crime Bureau of the Hong Kong Police Force. This training provided valuable knowledge and skills to representatives of the Hong Kong Police Force to address increasingly complex cybersecurity threats. Additionally, Beosin KYT currently provides product and service offerings to multiple exchanges and wallet companies in Hong Kong.
Beosin, as a leading global blockchain security company, has established branches in more than 10 countries and regions worldwide. Its services cover code security audits before project launches, real-time security risk monitoring during project operations, warnings and mitigations, recovery of stolen virtual assets, security compliance KYT/AML, and more. Beosin has established collaborations with regulatory bodies such as the Securities and Futures Commission (SFC) in Hong Kong, the Monetary Authority of Singapore (MAS), and the Financial Services Agency (JFSA) in Japan. Additionally, Beosin KYT has developed deep partnerships with top blockchain enterprises including HashKey Group, SynerTone, VDX, HKBitEx, Panda Security, and others.
Related Project
Related Project Secure Score
Guess you like
Learn More
EagleEye: Leading Your Web3 Gold Rush

September 12, 2023

Beosin Unveils EagleEye: Enhancing Web3 Security

September 20, 2023

A Must-Read for ZKP Projects|Circuit Audit: Are Redundant Constraints Really Redundant?

September 20, 2023

Unraveling the Money Trail Behind the JPEX Controversy

September 21, 2023