Beosin VaaS — Smart Contract Automatic Detection Tool Officially Launched!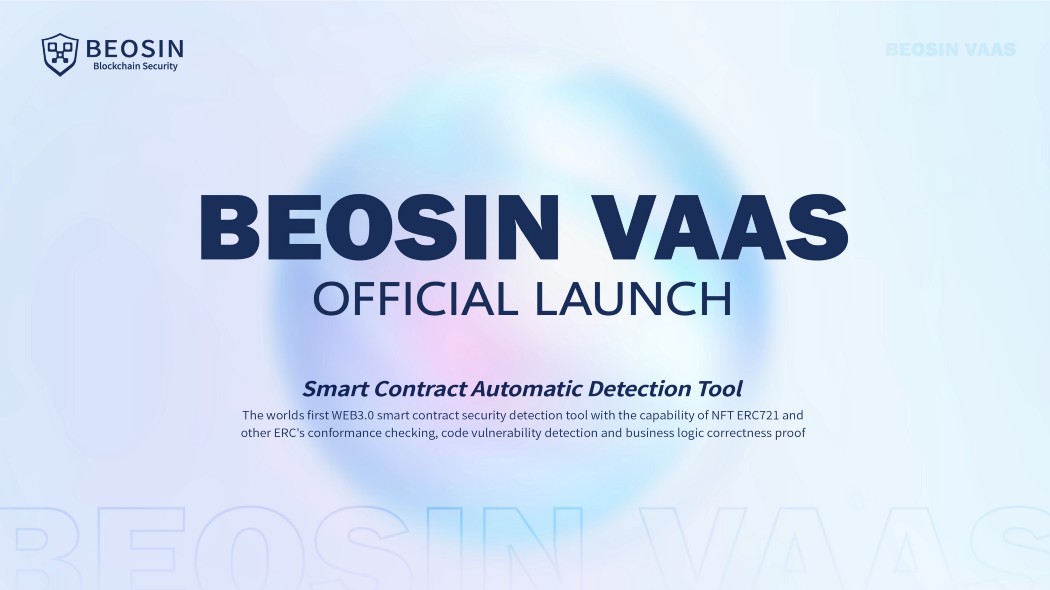 Beosin VaaS is an industry-leading automatic smart contract automatic detection tool, providing static scanning and formal verification capabilities for smart contract codes.
It is the world's first automated testing tool that supports detection of NFT ERC721 contract standards.
Beosin VaaS is now available to the public in a free trial version. Each account has 10 free usage credits.
Try it for free now: https://vaas.beosin.com/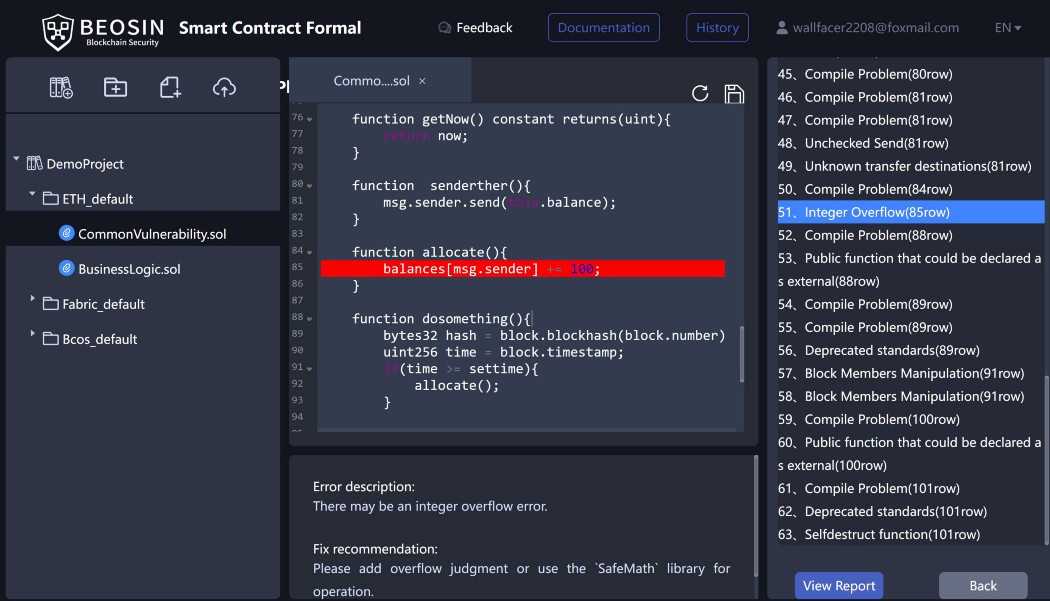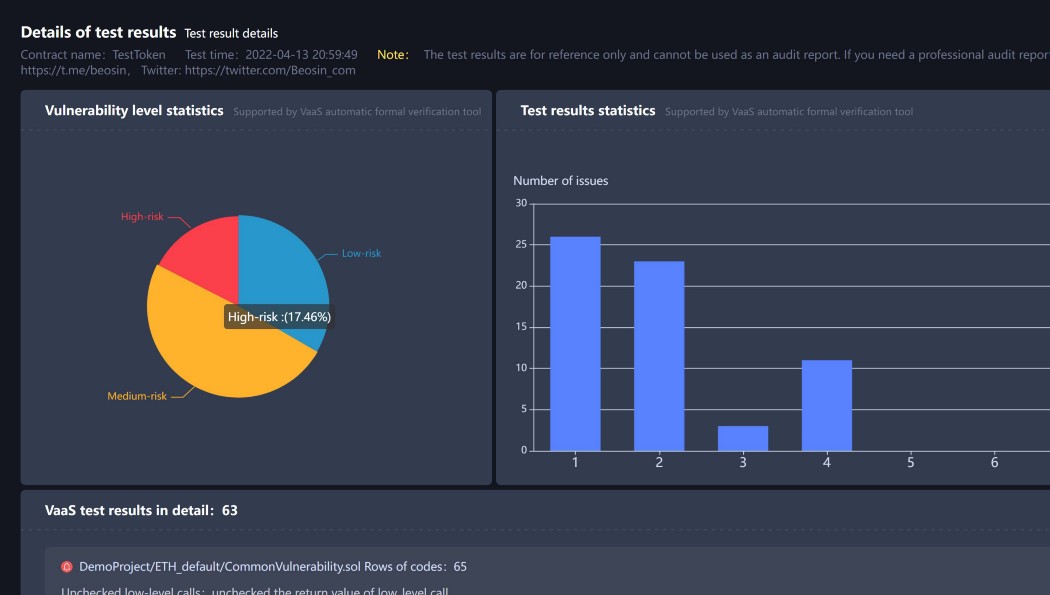 In order to understand more about your needs and provide better experience, we would also like to invite you to give some feedback after using it. Click the link to feedback: https://forms.gle/LTKXqBCfobnA1Vbr7
— END —
If you have need any blockchain security services, please contact us:
Related Project
Related Project Secure Score
Guess you like
Learn More
Beosin's Analysis of the Beanstalk Exploit

April 18, 2022

Beosin Blockchain Security Ecosystem Overview in Q1 2022

April 14, 2022

Beosin: Analysis of the Attack on Gymdefi

April 10, 2022

Beosin: Analysis of the Attack on StarStream

April 08, 2022