Successful Conclusion of Beosin's Jasper's Lectures at Nanyang Technological University, Singapore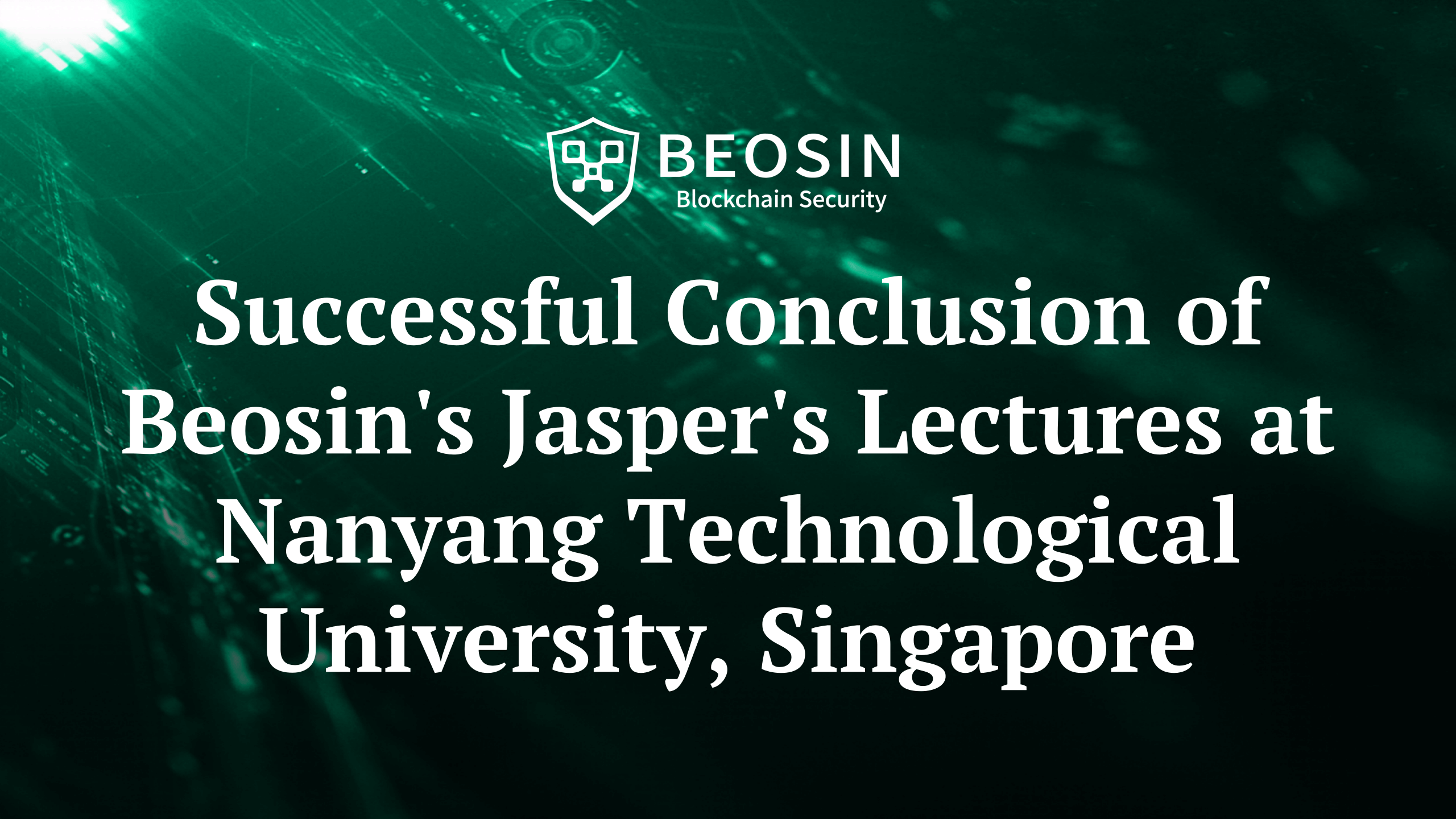 Recently, Beosin's blockchain security expert, Jasper Kanetake, concluded a two-month-long guest lecture series at Nanyang Technological University in Singapore. During this period, he delivered a series of blockchain-themed courses, including Web3 blockchain security knowledge, smart contract security testing and verification techniques, fundamental principles and implementations of cross-chain bridges and mixer technologies. His lectures received widespread acclaim from the students.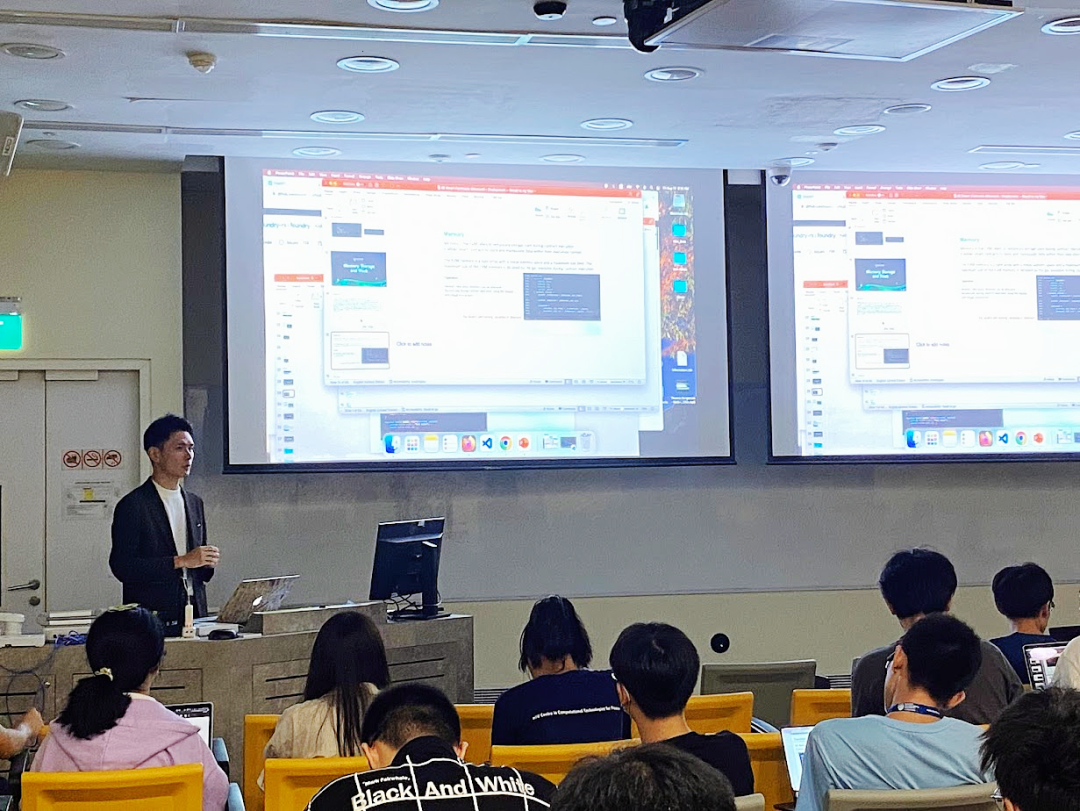 According to the latest "Best Universities for Blockchain 2022" rankings published by the blockchain information platform CoinDesk at the end of September 2022, Nanyang Technological University secured the 10th position on the list. The invitation to Jasper Kanetake by Nanyang Technological University aimed to provide graduate-level students with the most professional blockchain knowledge. Through this course, students gained advanced knowledge and skills necessary for blockchain development. The program was designed for individuals aspiring to build careers in the blockchain industry and blockchain enthusiasts, while also helping Web3 professionals enhance their understanding of security measures.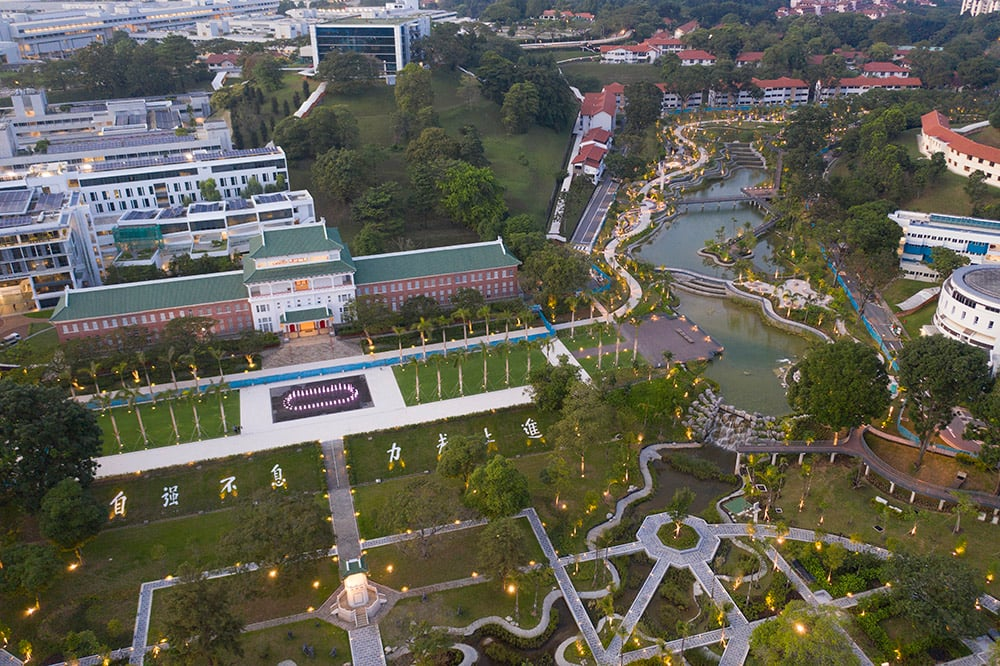 This course was a valuable learning opportunity for both students and the blockchain industry in Singapore. Through interactive discussions with security expert Jasper, students gained in-depth insights into the practical applications of blockchain technology, laying a solid foundation for their future Web3 career paths.
Starting in 2023, Nanyang Technological University introduced a Master of Science in Blockchain program, offering students the opportunity to delve deep into the world of blockchain technology and explore its future prospects. The program aims to nurture more talent to address the complex and multifaceted challenges of developing blockchain solutions for real-world problems. It emphasizes innovative applications of blockchain technology in sectors such as banking, insurance, supply chain, energy, healthcare, artificial intelligence, and the Internet of Things. Core courses focus on blockchain fundamentals, including distributed systems, cryptography, and blockchain governance. The program also provides elective courses that concentrate on either technical development or business management, addressing real-world issues encountered during the blockchain development process.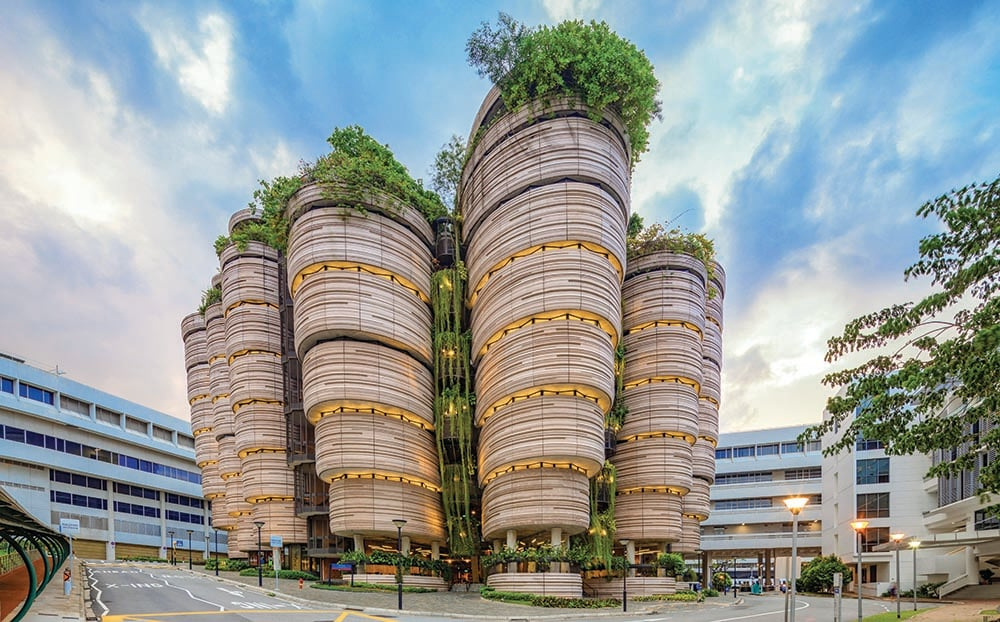 Jasper Kanetake, the security expert at Beosin, expressed, "We are dedicated to research and innovation in the field of blockchain security. In addition to providing more secure and reliable blockchain solutions for Web3 enterprises and users, we will continue to collaborate with universities worldwide to conduct similar courses and training programs, promoting the adoption and expansion of blockchain technology. Our previous blockchain training with the Monetary Authority of Singapore (MAS) was highly successful, and in the future, we will launch more local training programs in the Asia-Pacific region."
Contact
If you need any blockchain security services, welcome to contact us:
Related Project
Related Project Secure Score
Guess you like
Learn More
Will Scroll Drive the Layer 2 Wave? Exploring zkEVM Circuits and Audit Insights You Need to Know

October 27, 2023

Unibot Exploited - Examining the Security Risks of Telegram Bots

October 31, 2023

Unveiling Celestia: A Prelude to a Modular Blockchain Ecosystem and Its Token Dynamics

November 01, 2023

Blockchain Security Recap of October: $51.61M Lost in Attacks

November 01, 2023