VaaS — Automatic Detection Tool , Make Your Smart Contract Secure In Web3.0
As one of the cores of the blockchain ecosystem, smart contracts have developed rapidly in the past few years, and they have significant advantages in scenarios with multiple participants and complex transactions. In recent years, with the frequent outbreak of security incidents in the blockchain ecosystem, the security of blockchain platforms, especially smart contracts, has become an obstacle to the forward development of this new technology.
In the era of Web 3.0, the automated security detection tool — VaaS was developed by the Beosin team for the security of smart contracts.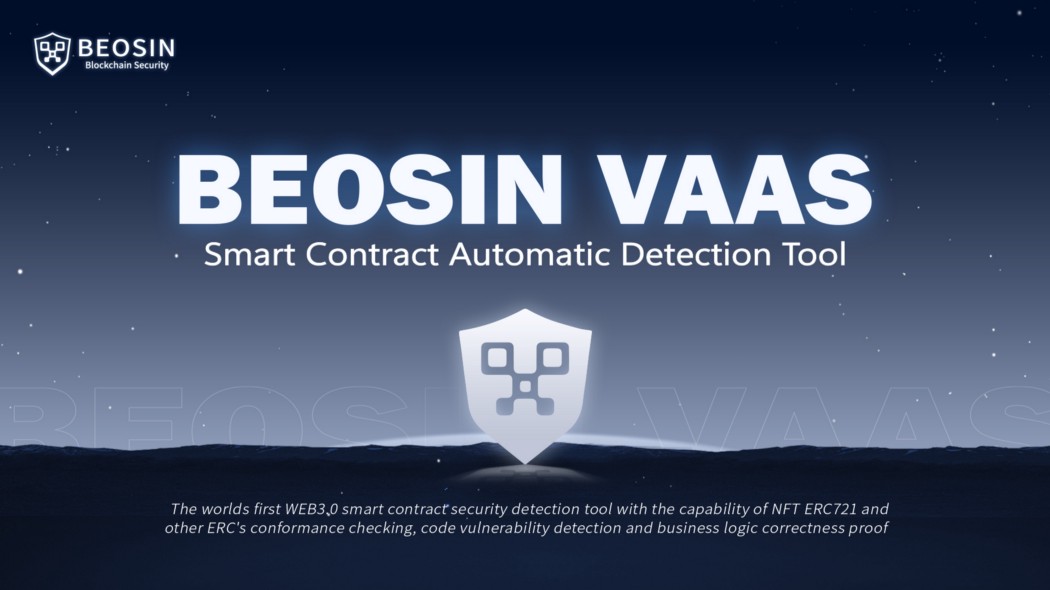 Free Trial: https://vaas.beosin.com/#/main


Documentation: https://vaas.beosin.com/#/main


Feedback: https://forms.gle/rie4Pf1B844zJc8TA


What is VaaS?
VaaS is the world's first WEB3.0 smart contract automatic detection tool with the capability of NFT ERC721 and other ERC's conformance checking, code vulnerability detection and business logic correctness proof. Now with 100,000+ users, it supports multiple public blockchains such as ETH, BNB, MATIC, AAVE, ONT, EOS, etc. At the same time, it can greatly improve the efficiency of smart contracts audit, and reduce the potential security risk caused by incomplete manual audit.
Functions
1. One-click automatic detection
Just upload the contract and the platform will automatically detect.
2. Customized configuration
Customized configuration for different blockchain platform parameters.
3. Contract-to-contract verification
Support inter-call between multiple contracts, able to verify the properties between contracts.
4. Vulnerability report
The vulnerability report presents the vulnerabilities details including types and severity and also modification suggestions.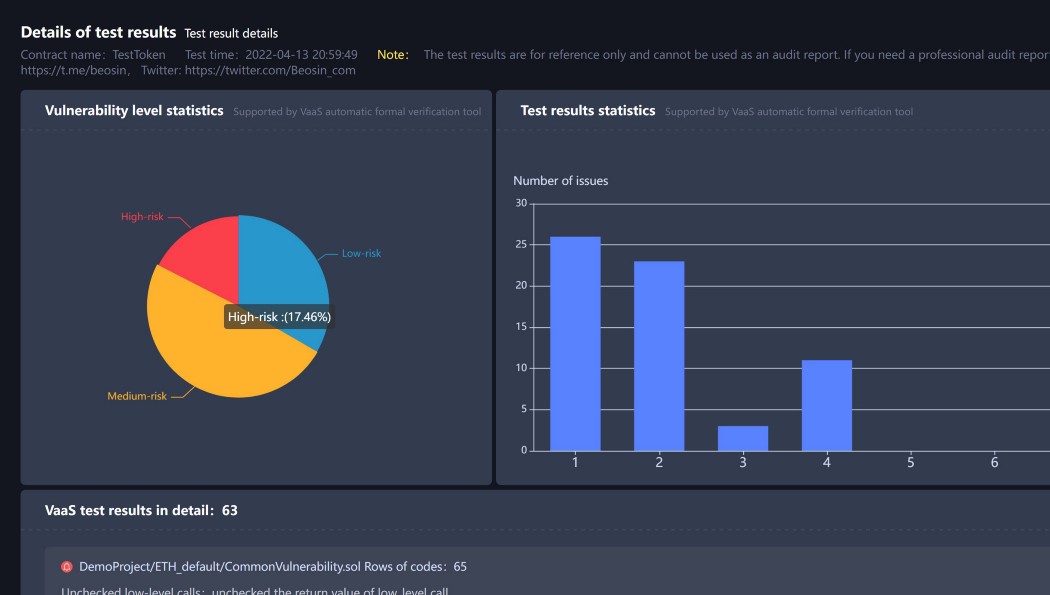 Advantages
1.Expert in formal verification
We are one of the first companies in the world to apply formal verification to the blockchain. With over 20 years of experience in formal verification technology, we have audited thousands of smart contracts.
2. High-accuracy security testing
Automatic testing to locate the code vulnerabilities with an accuracy up to 97%.
3. Support multiply mainstream blockchain platforms
Supporting ETH, BSC, MATIC, AAVE, ONT, EOS, etc.
4. Easy formal specifications
Formal specifications are written directly in contract language. No additional efforts in learning specification language.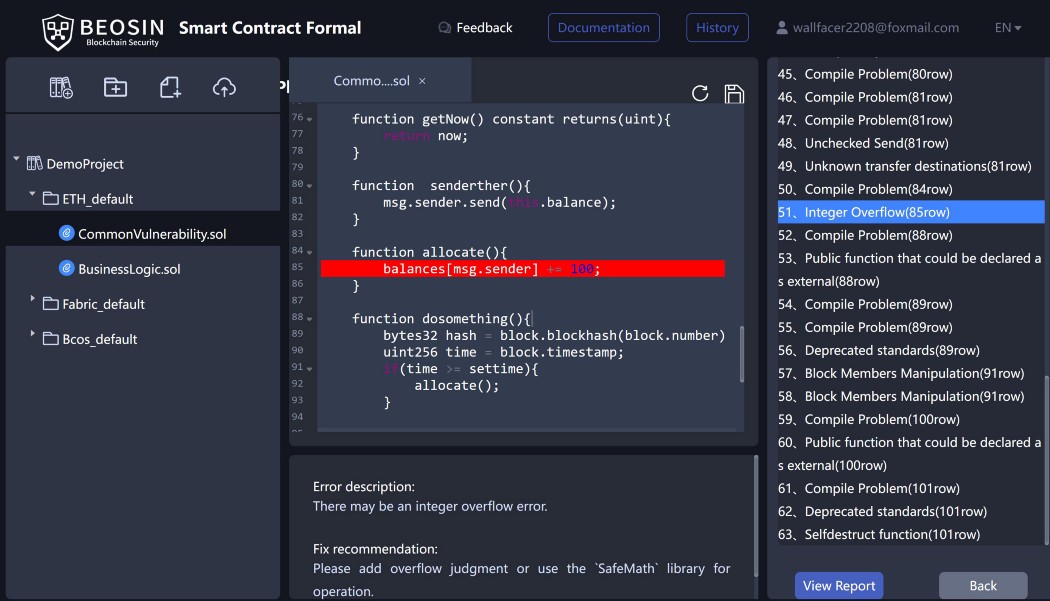 How to use VaaS to audit smart contracts?
Step 1 Create a new project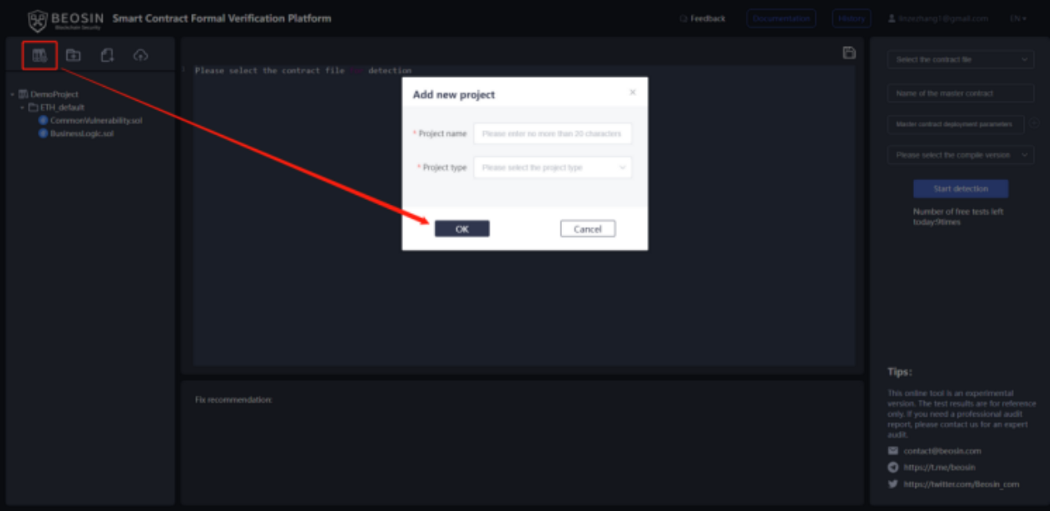 Step 2 Upload your smart contract
Step 3 Fill in the contract name of the contract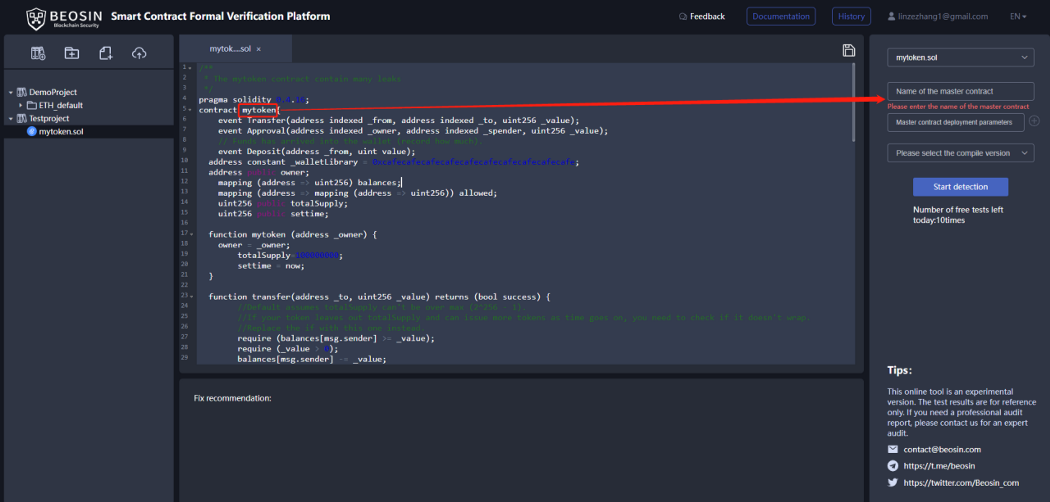 Step 4 Start detection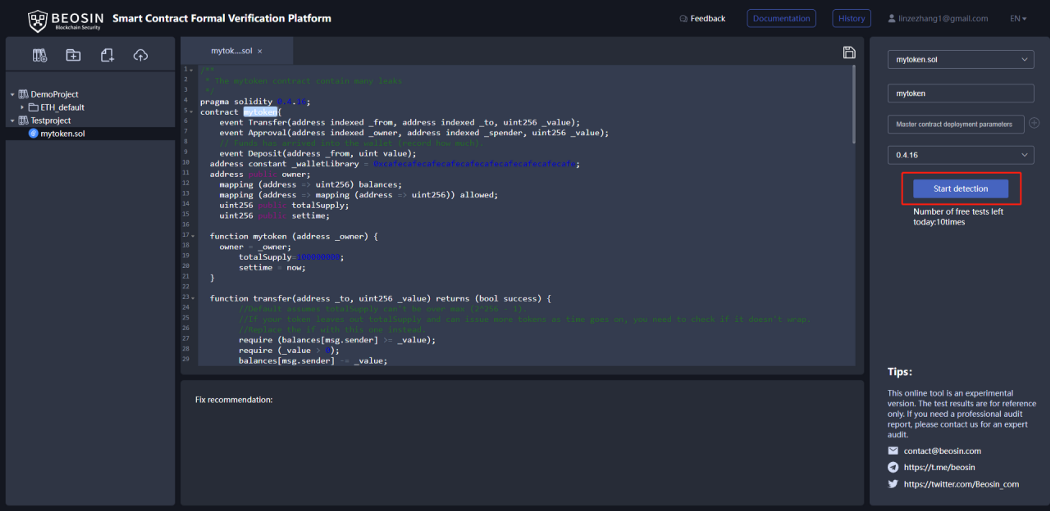 Step 5 Generate report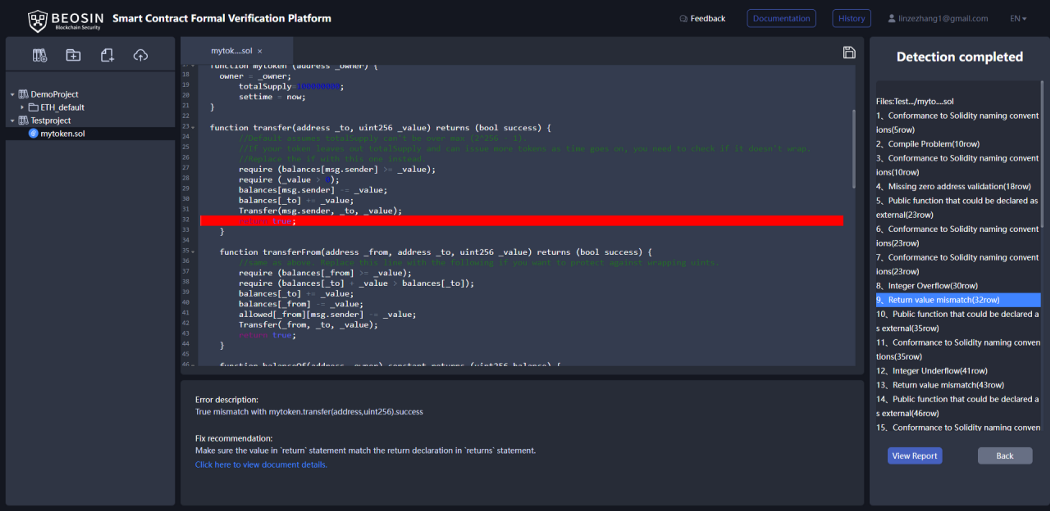 ABOUT BEOSIN
Beosin is a leading global Web 3.0 blockchain security company co-founded by several professors from world-renowned universities. We provide integrated blockchain security services and products to serve 1 million+ users in the global blockchain ecosystem.
If you have need any blockchain security services, please contact us:
Website Email Official Twitter Alert Telegram LinkedIn
Related Project
Related Project Secure Score
Guess you like
Learn More
Beosin Has Completed Security Audit Service of MasterChefV2 and cake-pool Contracts in PancakeSwap

April 28, 2022

Beosin Has Completed Security Audit Service of SeasonSwap With No Issues Identified

April 28, 2022

The Jump Satoshi Token $JST has a backdoor, users are urged to withdraw the funds ASAP

April 26, 2022

Beosin's Analysis of the Wiener Doge Flash Loan Attack

April 25, 2022