Ape in altcoins but fall into a honeypot. What you should pay attention to in the meme season?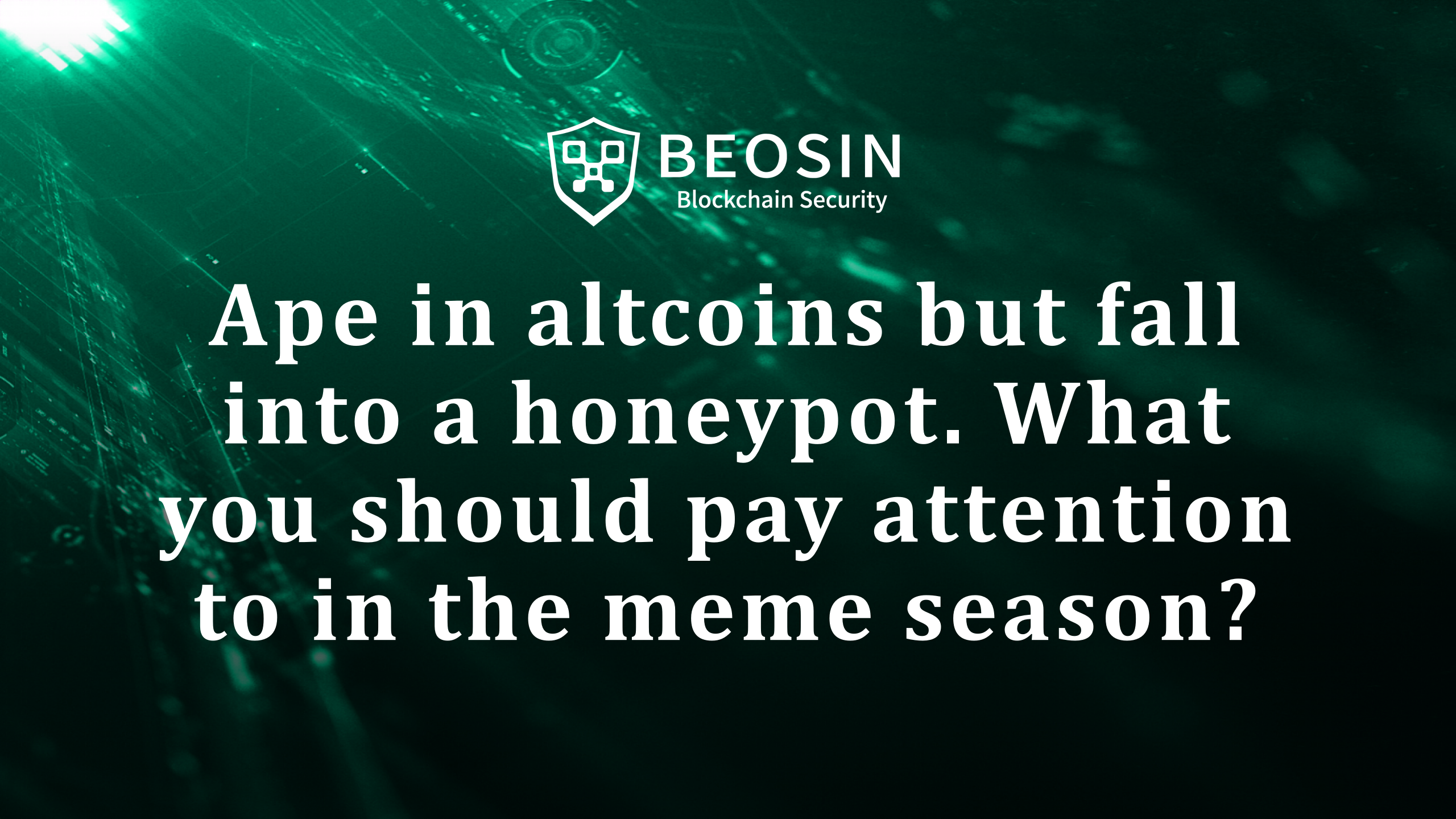 Recently, the Meme coin fever has pumped various altcoins.
Unaware of what is going on, plenty of people aped in altcoins, but ended up in a honeypot scam and were unable to get their money back. The picture below is a recent victim of honeypot scams who sought help from Beosin.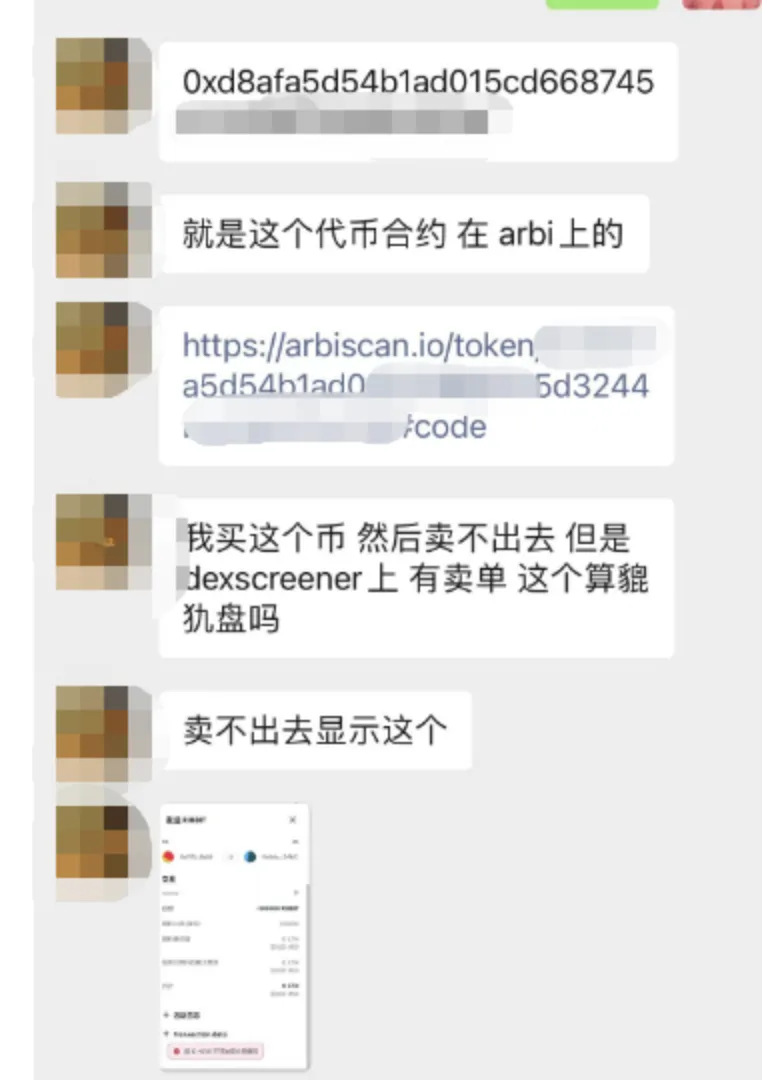 This happens all the time, and for those who are in FOMO, it's time to calm down and raise your awareness of self-prevention. Let us debunk the tricks of honeypot scams for you.
What is a honeypot
"Pixiu" is a mythical wild animal in ancient Chinese legend. It can swallow everything (mostly jewelry) and not discharge. So "honeypot", also called "Pixiu Scam" in Chinese, is used to describe a token that can only be bought but not be sold. Because of the secrecy, even for experienced investors, it is not easy to identify a honeypot scam. Usually the price of a honeypot will rise rapidly. Therefore, people just ape in and are easily deceived. Once you bought it, it can hardly be sold.
Straying into honeypot, why users still increase their positions?
On April 25, 2023, Beosin EagleEye security risk monitoring, alerting and blocking platform found a counterfeit fraudulent project with the same name as EDU. The suspected fraudulent project contract address 0x4749a5f83F6F003440cB4B6aD1628d39E900D0c4. Token owner 0xac150dfd7991622d9f89d505504c572c8eb2282b buys and sells tokens in EDU pair 0xE3f26c1aDC28f9C85D4B8AB4a995637ad6684862 address and sends tokens to Binance hot wallets, creating the illusion that there are many people involved (shown in the figure below).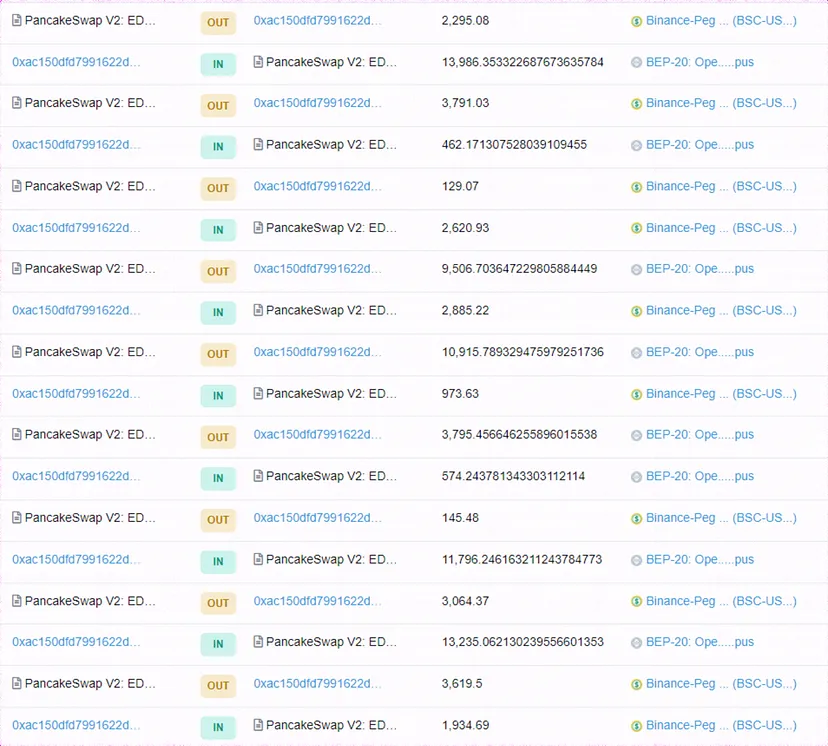 However, because the whitelist address status is not disclosed in the code, the switch function cannot be called twice, and the switch status and whitelist address are controlled by the owner. Users who participate in the project are not able to sell tokens in the default state.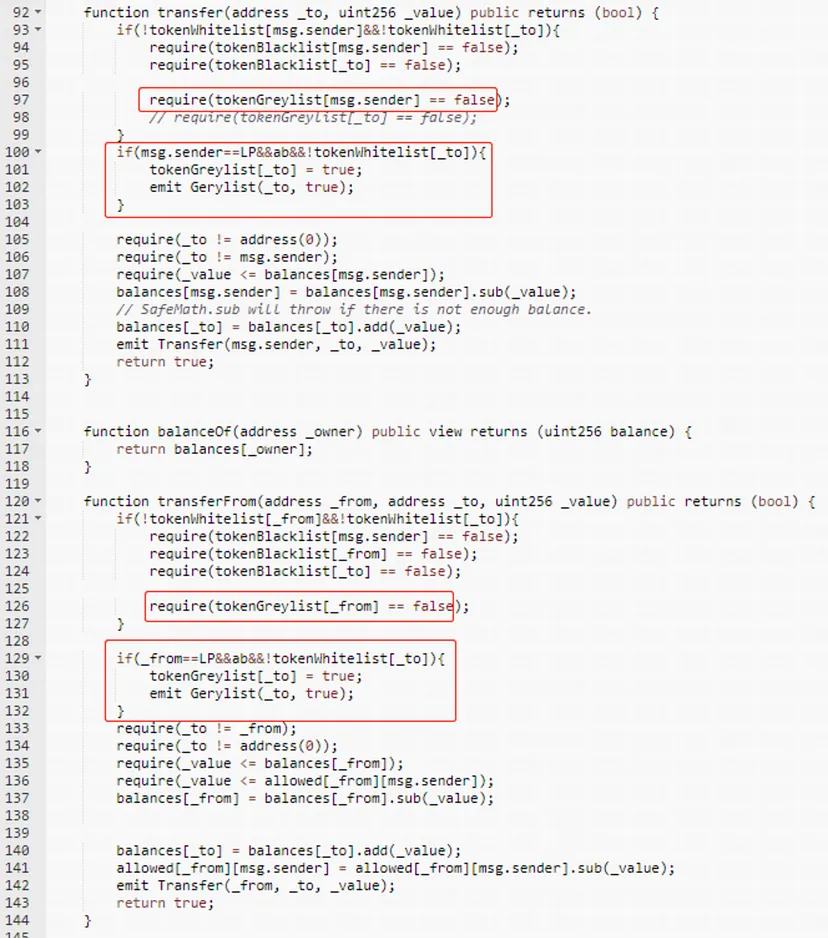 At that time, this honeypot scam had already attracted a number of participants, and while Beosin security team was analyzing it, another poor person appeared and continued to buy another 100U, and withdrew 8 BNBs to buy more. At this time, our analysis teammate said, "I feel like he's going to buy more. "

Sure enough, before the words were finished, this user bought more. He probably felt that the upward trend would continue and then increased his position.
This is the mentality of many users who follow suit to buy, but end up in a honeypot.
How to prevent a honeypot?
To prevent crypto scams like honeypot, we summarize the following points to note.
1 Pay attention to cryptos with ultra-high return. Ultra-high return usually means ultra-high risk. In the meme season, pay attention not to be the last buyer.
2 Check the background of a crypto project team, and judge the virtual currency information carefully. There is a lot of inaccurate information and exaggerated propaganda in the virtual currency market, and investors need to maintain a skeptical and prudent attitude and strictly identify the information.
3 Some scams use KOLs to promote themselves. Investors need to maintain a rational judgment and do not follow the trend blindly.
4 Do not believe in "inside information" or "confidential information". These are usually scams that set traps to lure investors into risky investments.
5 Above all, it is important to enhance your awareness of self-prevention and prudent investment philosophy.
If you want to check how safe a project is, you can enter Beosin EagleEye security risk monitoring, warning and blocking platform, which can monitor the operation status of the chain, real-time transaction behavior, automatically identify abnormal transactions, comprehensively assess the security operation status of the project, and help users judge the security of a project. In the News Alerts function, we will also warn some "honeypot" security risks and share safety precaution knowledge with you.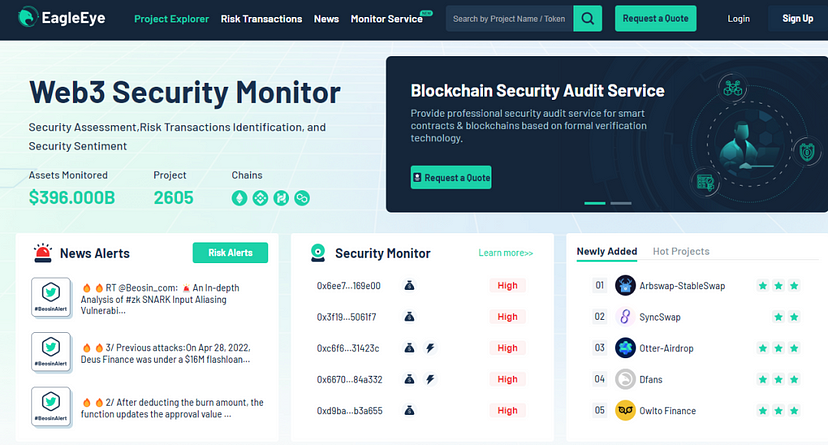 Beosin is a leading global blockchain security company co-founded by several professors from world-renowned universities and there are 40+ PhDs in the team. It has offices in Singapore, South Korea, Japan and other 10+ countries. With the mission of "Securing Blockchain Ecosystem", Beosin provides "All-in-one" blockchain security solution covering Smart Contract Audit, Risk Monitoring & Alert, KYT/AML, and Crypto Tracing. Beosin has already audited more than 3000 smart contracts including famous Web3 projects PancakeSwap, Uniswap, DAI, OKSwap and all of them are monitored by Beosin EagleEye. The KYT AML are serving 100+ institutions including Binance. You are welcome to contact us.
Related Project
Related Project Secure Score
Guess you like
Learn More
Beosin and BlockPI Have Entered Into A Strategic Partnership

May 17, 2023

Beosin and Art de Finance Have Entered Into A Strategic Partnership

May 18, 2023

BRC20, a new dark horse in the digital currency market or a flash in the pan? What are its risks?

May 25, 2023

A $31.6 million Rug Pull? Let Beosin KYT trace the fund flow and help you identify high-yield scams!

May 25, 2023