Beosin and Singapore Blockchain Innovation Programme Entered Into A Strategic Partnership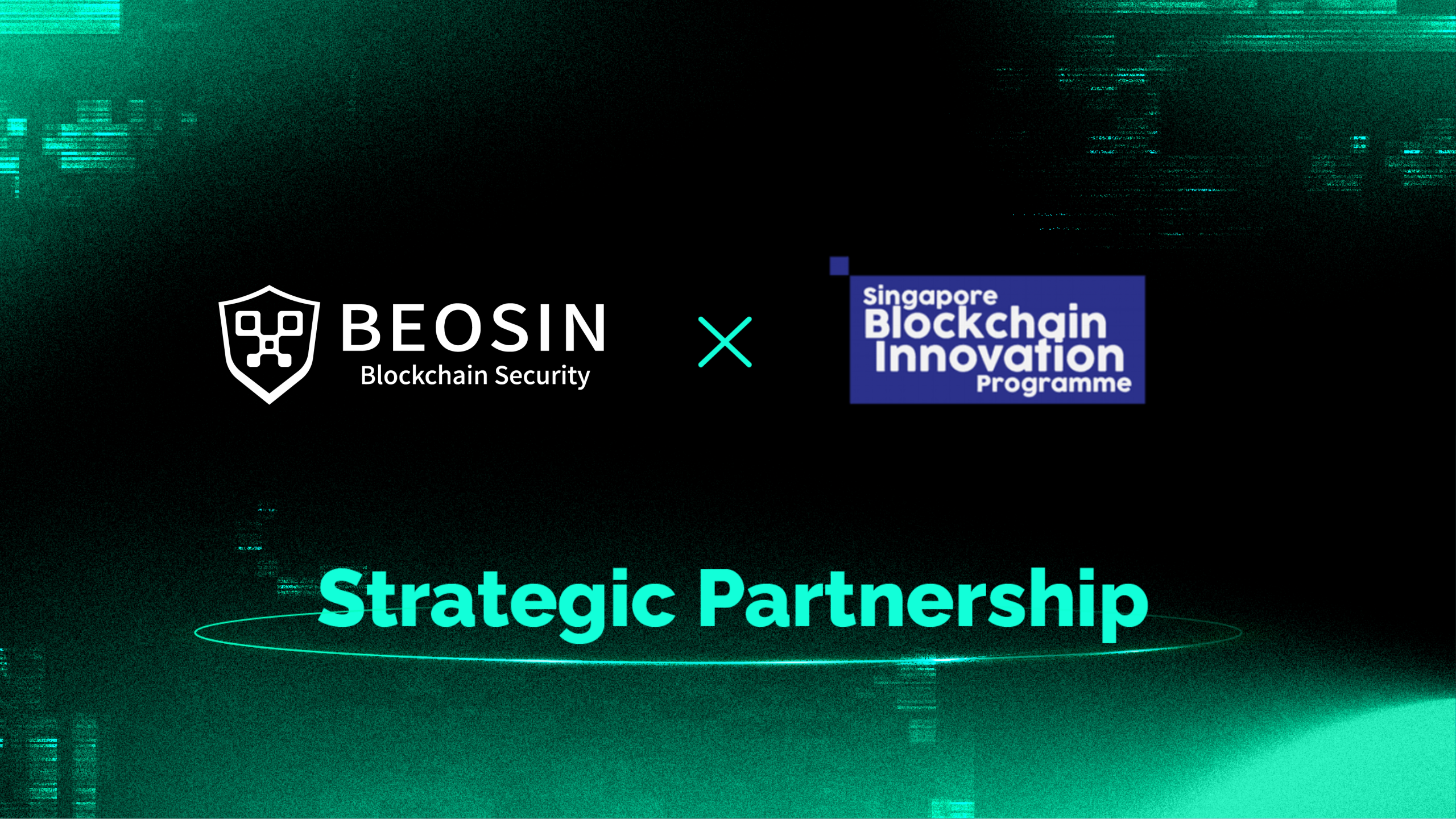 On December 15, 2022, Beosin is pleased to announce that we have entered into a strategic partnership with Singapore Blockchain Innovation Programme. Beosin is supporting Singapore Blockchain Innovation Programme (SBIP) as a Bronze Member as of November 2022.
Themed "Web3.0: The Next Vision of the Internet", the hackathon tests participants' proposed Web3.0 solutions with blockchain as the underlying technology stack. The Singapore Blockchain Innovation Challenge 2022 is open to students, professionals, and enterprises across the country who can bring their blockchain innovation to life.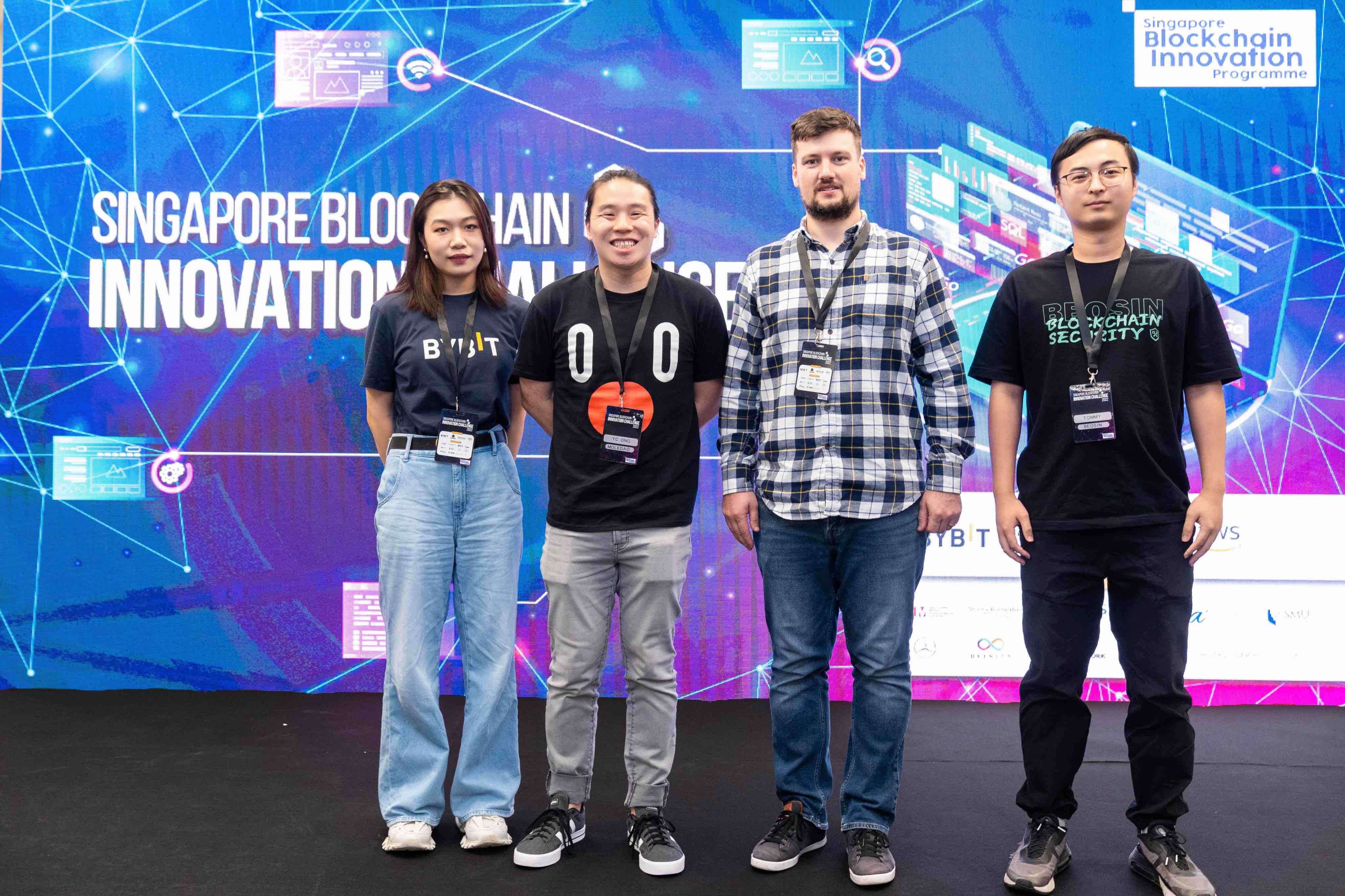 Based on this strategic partnership, Beosin will provide discounted auditing service for the Top Winners for both categories of the Hackathon. Audit services will be provided at a concessionary rate for the top three winning projects of both Corporate Track and Enthusiast Track groups
Besides, Beosin will provide free access to Beosin VaaS(an automatic smart contract verification tool with an accuracy up to 97% based on formal verification) for all participating projects. Projects only need to upload contracts and the tool will automatically detect security risks. After detection, Beosin will provide guidance (on-site and remote) to projects during their use to help them fix their code vulnerabilities.
SBIP is a national-level partnership anchored at the National University of Singapore, developing use-inspired blockchain technology. The programme harnesses the expertise and infrastructure of world-leading research bodies and corporations, acting as a focal point for blockchain technology research in Singapore.
The partnership marks a significant step in collaborative efforts to revolutionise the blockchain landscape. Given the strengths and competencies of Beosin and SBIP, both will be delivering an expanded range of blockchain technology solutions and blockchain security technology in Singapore.
About Beosin
Beosin is a Singapore based leading global blockchain security company co-founded by several professors from world-renowned universities. The team consists of 100+ security experts with 40+ PhDs. With the mission of "Securing Blockchain Ecosystem", Beosin provides integrated blockchain security products and services to one million+ users in global blockchain ecosystem, including Smart Contract Audit, Blockchain Risk Monitoring & Alert, Crypto KYT&KYC, and Crypto Tracing.
About SBIP
SBIP is a collaborative and nationwide technical community. It helps local businesses in adopting blockchain by providing industrial infrastructure support. Since its founding in December 2020, the programme has been utilising three key strategies to facilitate the adoption of blockchain systems for real-world applications.
For enquiries please contact us via https://www.interopera.co/ or reach SBIP at https://sbip.sg/ or contact@sbip.sg
Contact
If you have need any blockchain security services, please contact us:
Related Project
Related Project Secure Score
Guess you like
Learn More
Beosin and AvengerDao Entered Into A Strategic Partnership

November 30, 2022

Beosin and Lemonchain Entered Into A Strategic Partnership

December 29, 2022

Global Web3 Security Report 2022 & Crypto Regulatory Compliance Research

January 05, 2023

Beosin - Global Web3 Security Report 2022 (Text Version)

January 05, 2023