Beosin and AvengerDao Entered Into A Strategic Partnership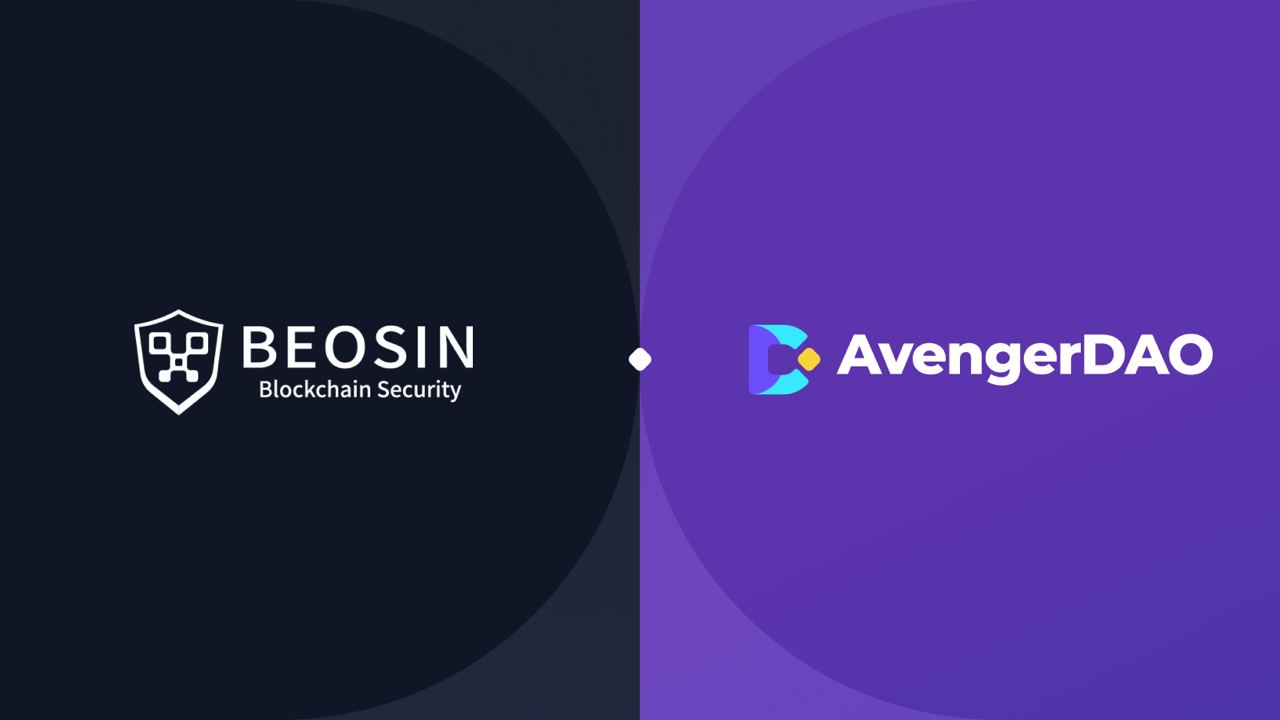 On November 30, 2022, Beosin is pleased to announce that we have entered into a strategic partnership with AvengerDao.
Through this partnership, both companies will focus on blockchain security, code and smart contract security, hacking prevention and other aspects, based on Beosin KYT's powerful address security scoring and other functions, to jointly maintain the security environment of the entire BNB Chain blockchain ecosystem.
Beosin KYT not only helps clients avoid interacting with potentially risky addresses (malicious addresses), meet global regulatory requirements, and avoid damage to client funds and reputation, but also enables anomalous behavior identification and even Path Tracing to intelligently expand suspicious addresses, making risk verification easier.
Meanwhile, this cooperation is a further in-depth cooperation based on Beosin's security audit cooperation for ecological projects on BNB Chain (such as PancakeSwap and other projects), and is based on both sides' continuous in-depth understanding and interoperability of each other's business, aiming to further expand the in-depth development of both sides' business while building a 'security + trust' cornerstone of the blockchain ecology. Currently, many ecological projects on BNB Chain have been monitored by the Beosin EagleEye security risk monitoring, alerting and blocking platform, with Beosin providing 7*24 security services.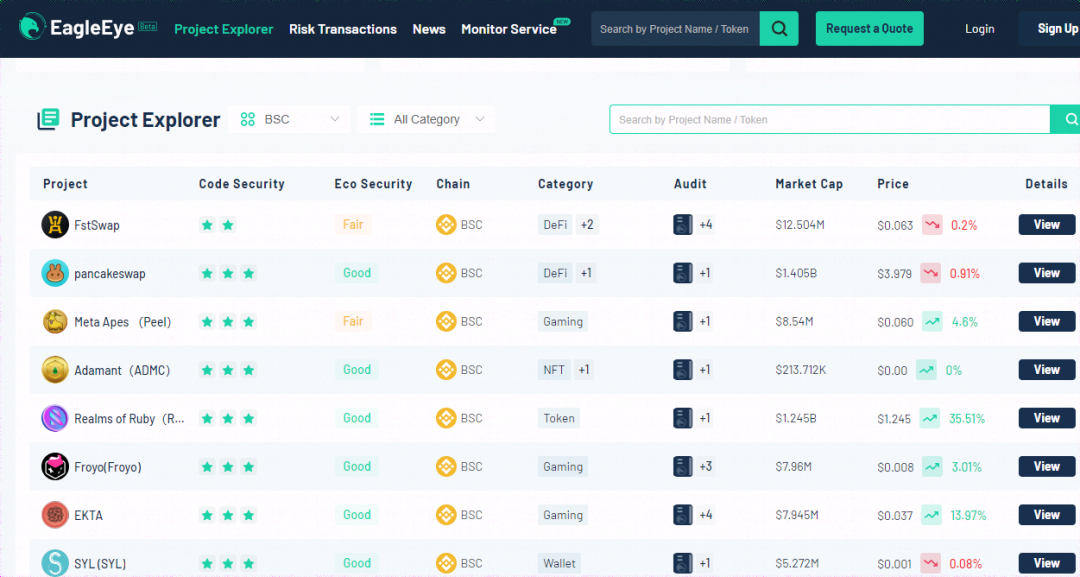 In the future, both companies will continue to deepen their cooperation and layout in blockchain security and continue to protect the global blockchain security ecology.
About Beosin
Beosin is a Singapore based leading global blockchain security company co-founded by several professors from world-renowned universities. The team consists of 100+ security experts with 40+ PhDs. With the mission of "Securing Blockchain Ecosystem", Beosin provides integrated blockchain security products and services to one million+ users in global blockchain ecosystem, including Smart Contract Audit, Blockchain Risk Monitoring & Alert, Crypto KYT&KYC, and Crypto Tracing.
About AvengerDao
AvengerDAO is a community that protects users from possible exploits, scams and malicious actors on BNB chain.
Contact
If you have need any blockchain security services, please contact us:
Website Email Official Twitter Alert Telegram LinkedIn
Related Project
Related Project Secure Score
Guess you like
Learn More
Can ChatGPT, the "Most Powerful AI", Detect Vulnerabilities in Smart Contracts ?

December 10, 2022

Beosin and Singapore Blockchain Innovation Programme Entered Into A Strategic Partnership

December 15, 2022

Beosin and Lemonchain Entered Into A Strategic Partnership

December 29, 2022

Global Web3 Security Report 2022 & Crypto Regulatory Compliance Research

January 05, 2023