Beosin Become The Exclusive Security Auditing Partner Of The Big Demo Day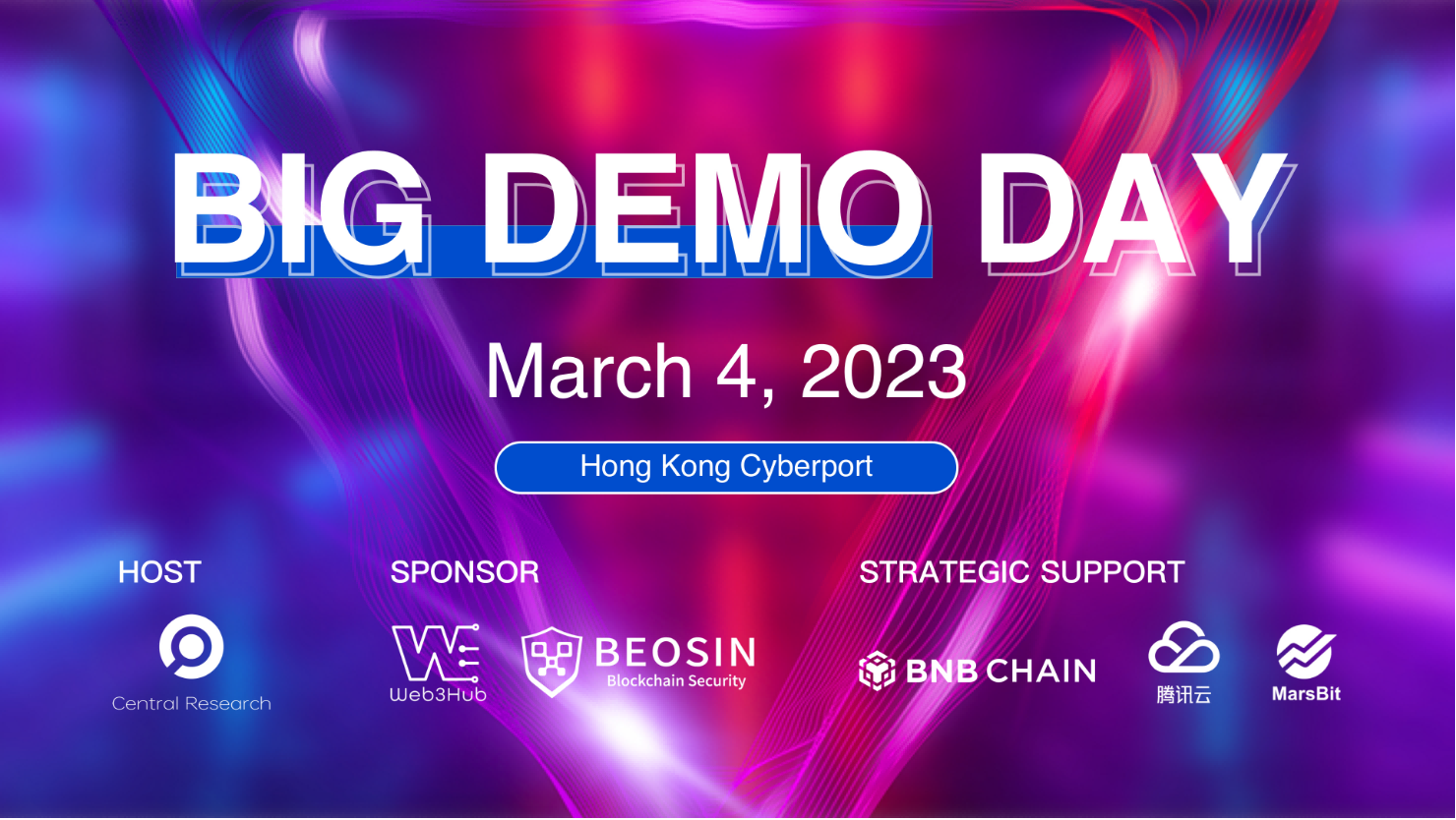 Big Demo Day, one of the largest Web3 offline Roadshow events in Hong Kong organized by Central Research and Web3Hub, will be held in Hong Kong Cyberport on March 4, 2023. Web3 security company Beosin will act as an exclusive security audit partner to support the code security audit of the projects in Big Demo Day.
Big Demo Day is an aggregation platform that provides demonstrations of high-potential web3 projects. It will provide participating projects with services covering investment, token listing, media exposure, AMA, and cloud services. At present, many VC institutions including Binance, Bybit, OKX, Kucoin, Huobi, etc. have been invited to participate. More than 30 Web3 projects have signed up, and it is expected to become one of the highest-profile Web3 events in Hong Kong.
Beosin will provide a free-of-charge Beosin VaaS smart contract formal verification platform access right and a discounted rate to enjoy smart contract security auditing services to all participating projects in the Big Demo Day.
Beosin smart contract security auditing services, including asset security audits, business logic audits, backdoor audits, flash loan attack audits, arbitrage attack security audits, reentrancy attack audits, function call audits, code specification audits, etc. Beosin will issue an authoritative security audit report. The report will contain details of any identified vulnerabilities, categorizing them by severity (severe, high, medium, low, and noticeable) and suggested remediation actions. Charts are included to provide visual insights about the project and to help understand the source of identified vulnerabilities.
At present, Beosin has provided security technology services to more than 3,000 blockchain companies around the world, audited more than 3,000 smart contracts, and protected customer assets of more than 500 billion US dollars. So far, Beosin audit contracts include DeBox, Clover, OKCSwap, WeirdoGhostGang, etc., which are deeply trusted by the market and widely praised by ecological partners. In the smart contracts audited by Beosin, there have never been major losses due to security breaches.
Big Demo Day Register Link:https://wj.qq.com/s2/11765583/5e1c/
Related Project
Related Project Secure Score
Guess you like
Learn More
Blur is heating up sensationally. What are the risks of its FOMO?

February 23, 2023

Beosin and HashPort Have Strengthened Strategic Partnership

March 03, 2023

Summary of SUSS NiFT Seminar 'The Evolution of Bitcoin Economics'

March 02, 2023

Blockchain Security Monthly Recap of February: $56.88M lost in attacks

March 02, 2023