Beosin Has Officially Completed Security Audit Service for Hope.money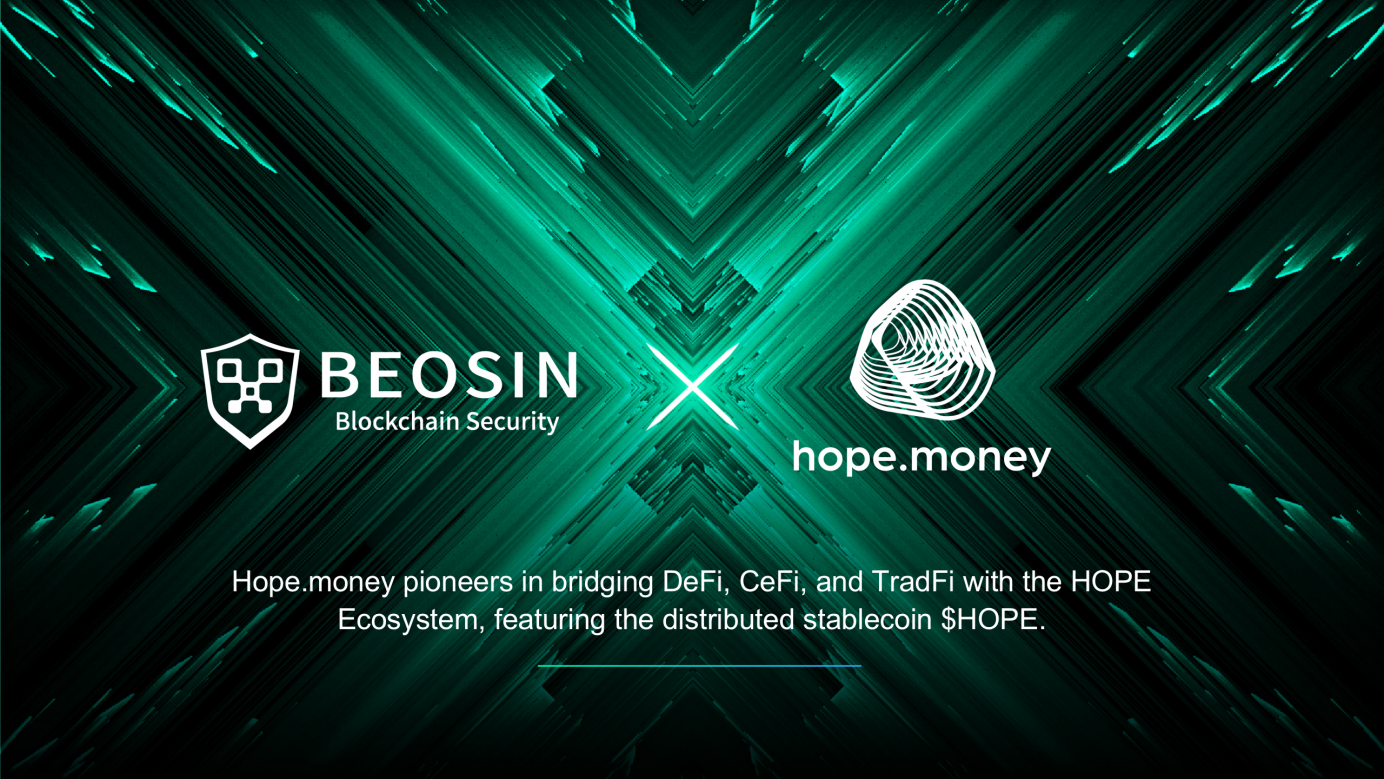 Recently, Beosin, a blockchain security company, has officially completed security audit service for Hope.money. Through a comprehensive and meticulous security audit, Beosin helped Hope.money team pinpoint any possible vulnerabilities or exploits. This collaboration between Hope.money and Beosin underscores their mutual commitment to ensuring the safety and security of users within the blockchain space.
During the audit engagement, Beosin security engineers conducted thorough testing and analysis of Hope.money. In the audit report, 1 Medium and 2 Low risks were identified. With assistance from Beosin's experienced team, Hope.money developers have addressed these vulnerabilities and implemented fixes to strengthen platform defenses.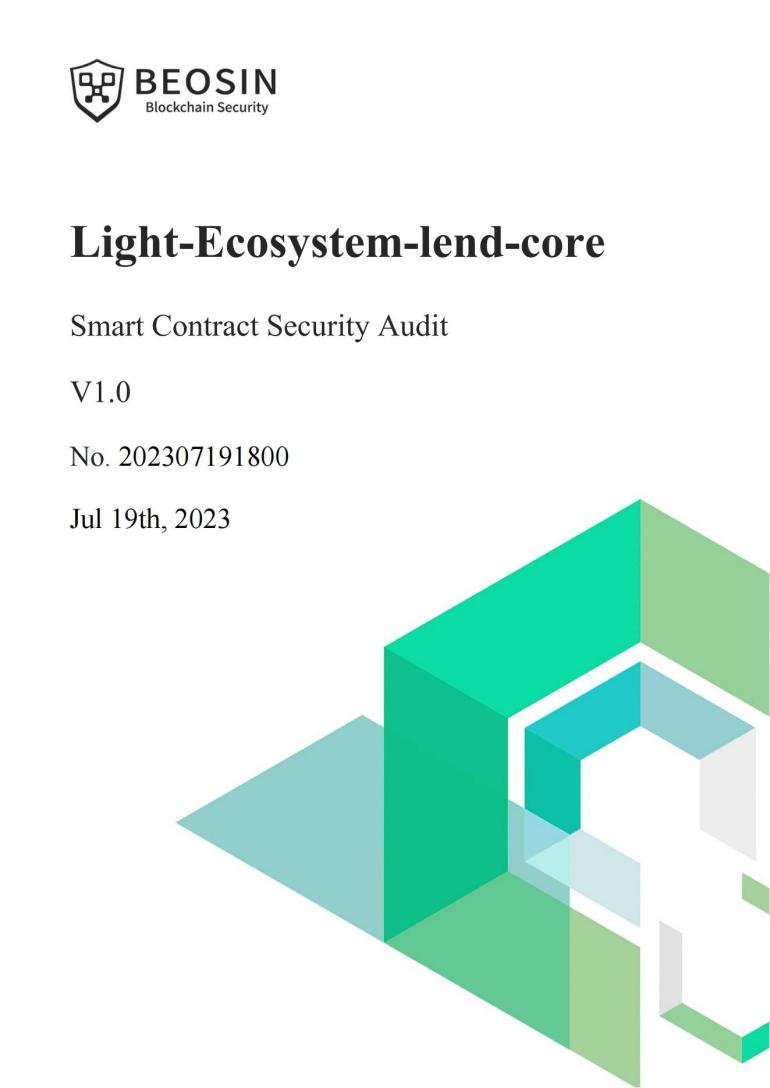 The report can be found at:
https://www.beosin.com/audits/Light-Ecosystem_202307191800.pdf
These remediations effectively enhanced Hope.money's overall security posture. As Hope.money continues to grow and evolve, the importance of security audit cannot be overstated. By taking proactive measures to ensure the security of their platform, Hope.money is setting a strong precedent for other blockchain platforms to follow.
About Beosin
Beosin is a leading global blockchain security company co-founded by several professors from world-renowned universities and there are 40+ PhDs in the team, and set up offices in 10+ cities including Hong Kong, Singapore, Tokyo and Miami. With the mission of "Securing Blockchain Ecosystem", Beosin provides "All-in-one" blockchain security solution covering Smart Contract Audit, Risk Monitoring & Alert, KYT/AML, and Crypto Tracing. Beosin has already audited more than 3000 smart contracts including famous Web3 projects PancakeSwap, Uniswap, DAI, OKSwap and all of them are monitored by Beosin EagleEye. The KYT AML are serving 100+ institutions including Binance.
About Hope.money
Hope.money pioneers in bridging DeFi, CeFi, and TradFi with the HOPE Ecosystem, featuring the distributed stablecoin $HOPE, aims to provide frictionless and transparent next-gen financial infrastructure and services accessible to everyone. This all-in-one ecosystem provides a comprehensive set of use cases for $HOPE, including swap, lending, custody, clearing, and settlement, while incentivizing users to participate in the ecosystem and community governance through $LT.
Contact
If you need any blockchain security services, welcome to contact us:
Official Website Beosin EagleEye Twitter Telegram
Related Project
Related Project Secure Score
Guess you like
Learn More
Exploring Tornado Cash In-Depth to Reveal Malleability Attacks in ZKP Projects

August 07, 2023

Up to $100,000 Rewards! Beosin hosts the Sei Hackathon with partners!

August 09, 2023

Essential Auditing Knowledge | What is the Difficult-to-Guard "Read-Only Reentrancy Attack"?

August 11, 2023

PayPal Launches PYUSD Stablecoin: Analysis of Centralized Stablecoins' Smart Contracts

August 14, 2023