Beosin has officially completed the security audit for Ronin, ensuring Ronin security and stability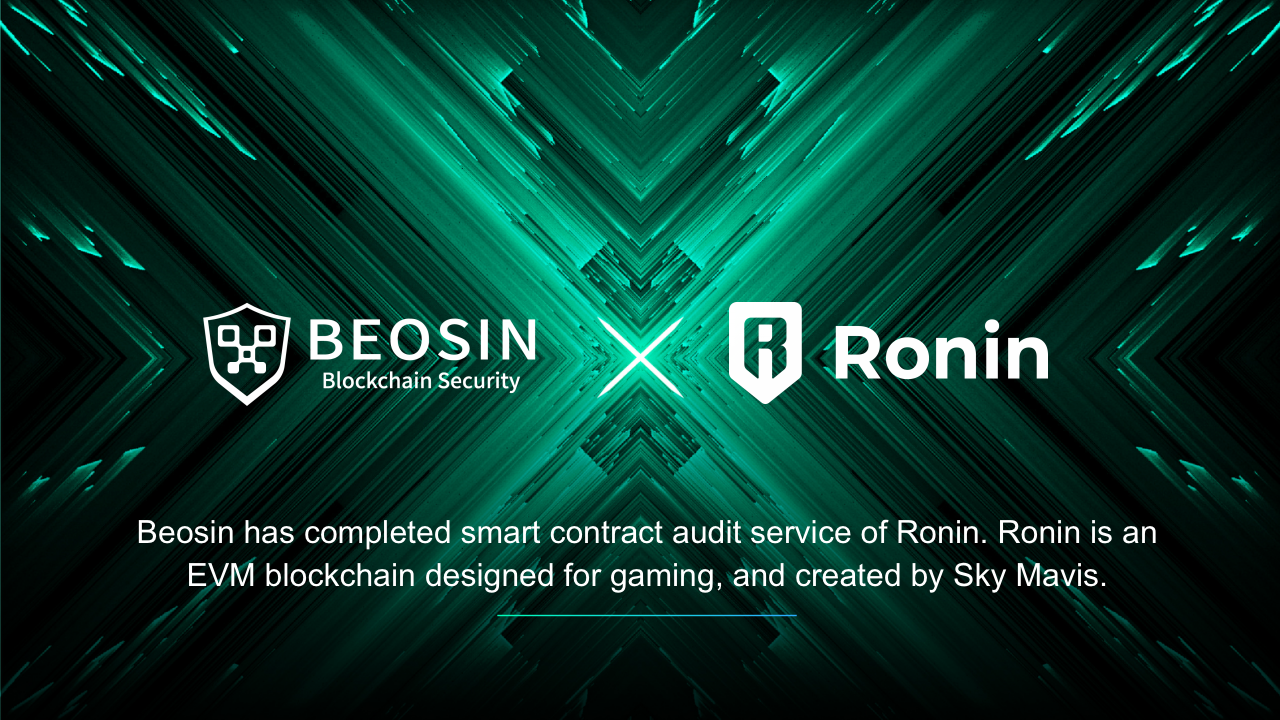 Recently, Beosin, a blockchain security company, officially completed the security audit of Ronin Network. As an EVM blockchain designed for gaming, Ronin Network was created by Sky Mavis, the creators of the well-known Web3 game Axie Infinity. By conducting a comprehensive security audit, Beosin aims to ensure the security and stability of the Ronin ecosystem, helping the Sky Mavis team identify potential vulnerabilities and security risks and providing suggestions and solutions accordingly.
Ronin is the only blockchain proven to scale a single game to accommodate millions of daily active users and has processed over $4B in NFT volumes. Ronin optimizes for near-instant transactions and negligible fees that enable millions of in-game transactions to occur seamlessly, making it the leading choice for Web3 games. Due to the large amount of digital assets and transactions involved on the Ronin Network, security is a very important aspect of the Ronin Network development team and a variety of measures are in place to ensure the security of its network and users.
Beosin is a leading global blockchain security company co-founded by several professors from world-renowned universities and there are 40+ PhDs in the team. With the mission of "Securing Blockchain Ecosystem", Beosin provides "All-in-one" blockchain security solutions covering Smart Contract Audit, Risk Monitoring & Alert, KYT/AML, and Crypto Tracing. Beosin has already audited more than 3000 smart contracts including famous GameFi projects including SpaceRunners, WastedLands, Good Games Guild, and others.
In this cooperation, Beosin conducted a comprehensive audit of Ronin Network's mainnet and smart contracts and provided a detailed security audit report. With the assistance of the Beosin security team, these related risks have been fixed, and these fixes have effectively improved the security and stability of Ronin and will safeguard user assets.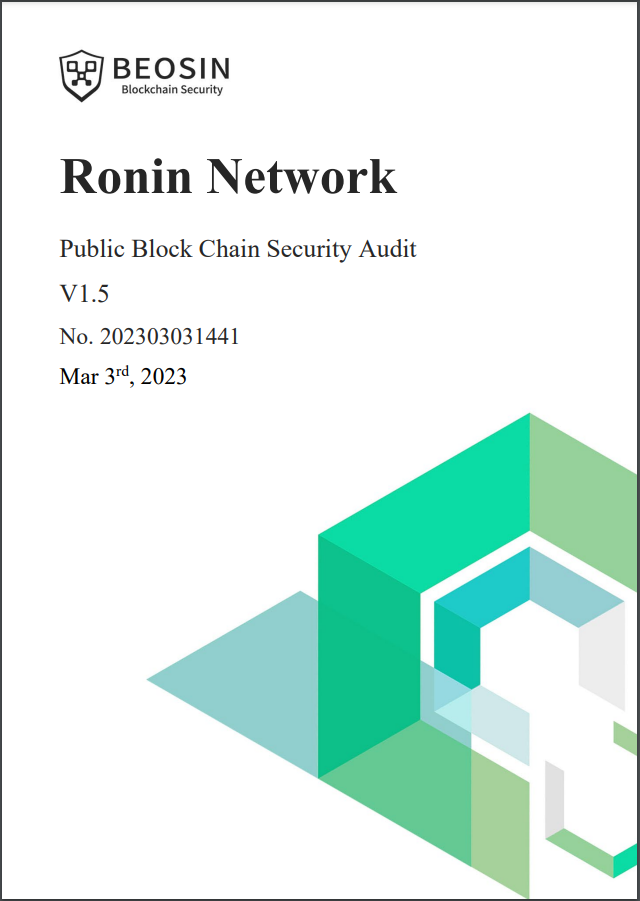 The report can be found at:
https://beosin.com/audits/Ronin%20Network_202303031441.pdf
Regarding the security audit for the Ronin network, Beosin security team said, "As blockchain technology continues to grow and get popular, security has become an issue that cannot be ignored. We are pleased to escort the security and stability of Ronin Network. Based on Beosin's rich smart contract security database, we have leveraged the ChatGPT basic large model to fine-tune and train an intelligent model that can deeply understand the logic of smart contracts, further enhancing the detection and verification capability of the formal verification tool VaaS for complex business contract security issues. As a professional blockchain security company, we will keep on providing high-quality security audit services for blockchain projects worldwide."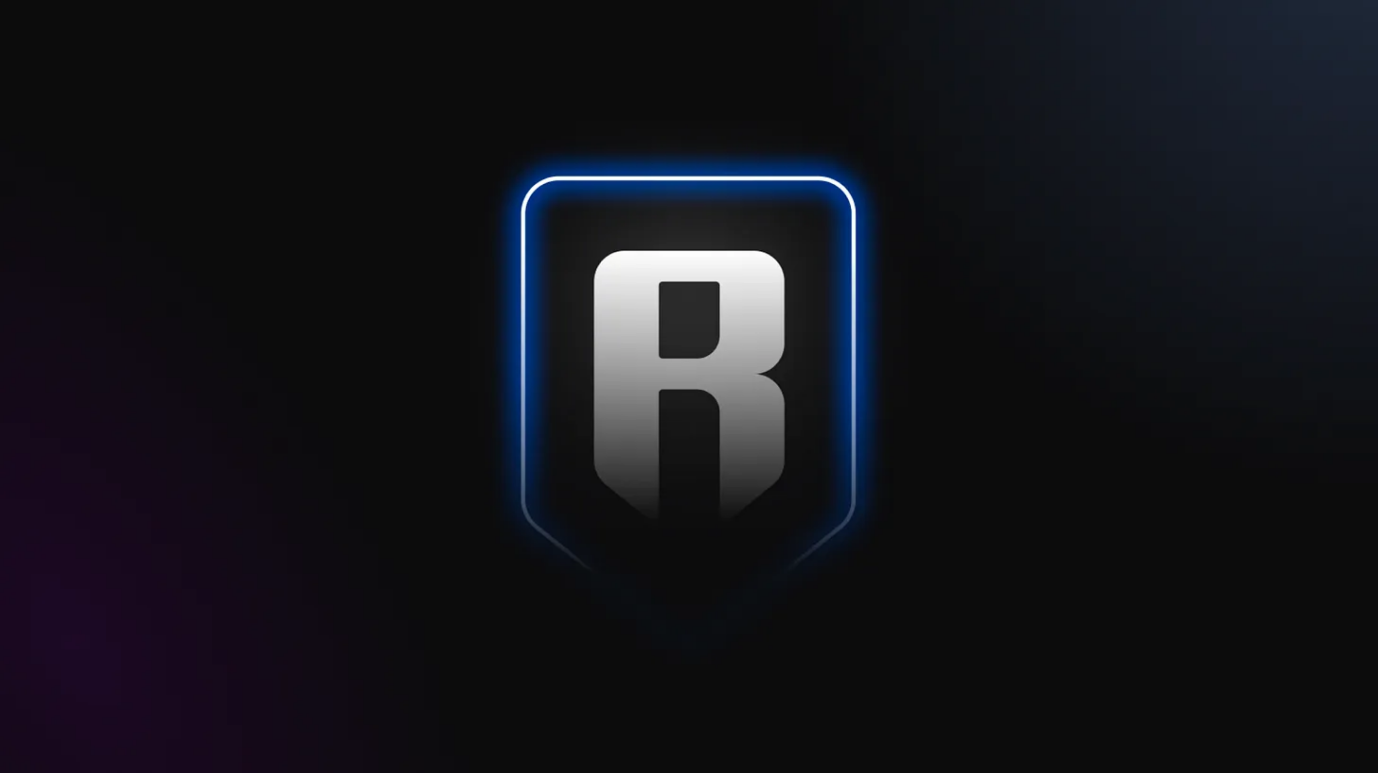 Contact
If you need any blockchain security services, welcome to contact us:
Official Website Beosin EagleEye Twitter Telegram LinkedIn
Related Project
Related Project Secure Score
Guess you like
Learn More
Hong Kong's new regime for virtual asset management has launched. Beosin will be supporting.

June 02, 2023

Beosin Security Researchers Discovered SnarkJS Library Vulnerability CVE-2023-33252

June 06, 2023

Those who have used Uniswap, please be careful! Let Beosin demystify Permit2 signature phishing.

June 12, 2023

A $60 million wallet theft. Beosin KYT Reveals the Hackers' Money Laundering Tactics

June 26, 2023