Beosin KYT Analysis of Virtual Currency Addresses Associated with Hamas Sanctions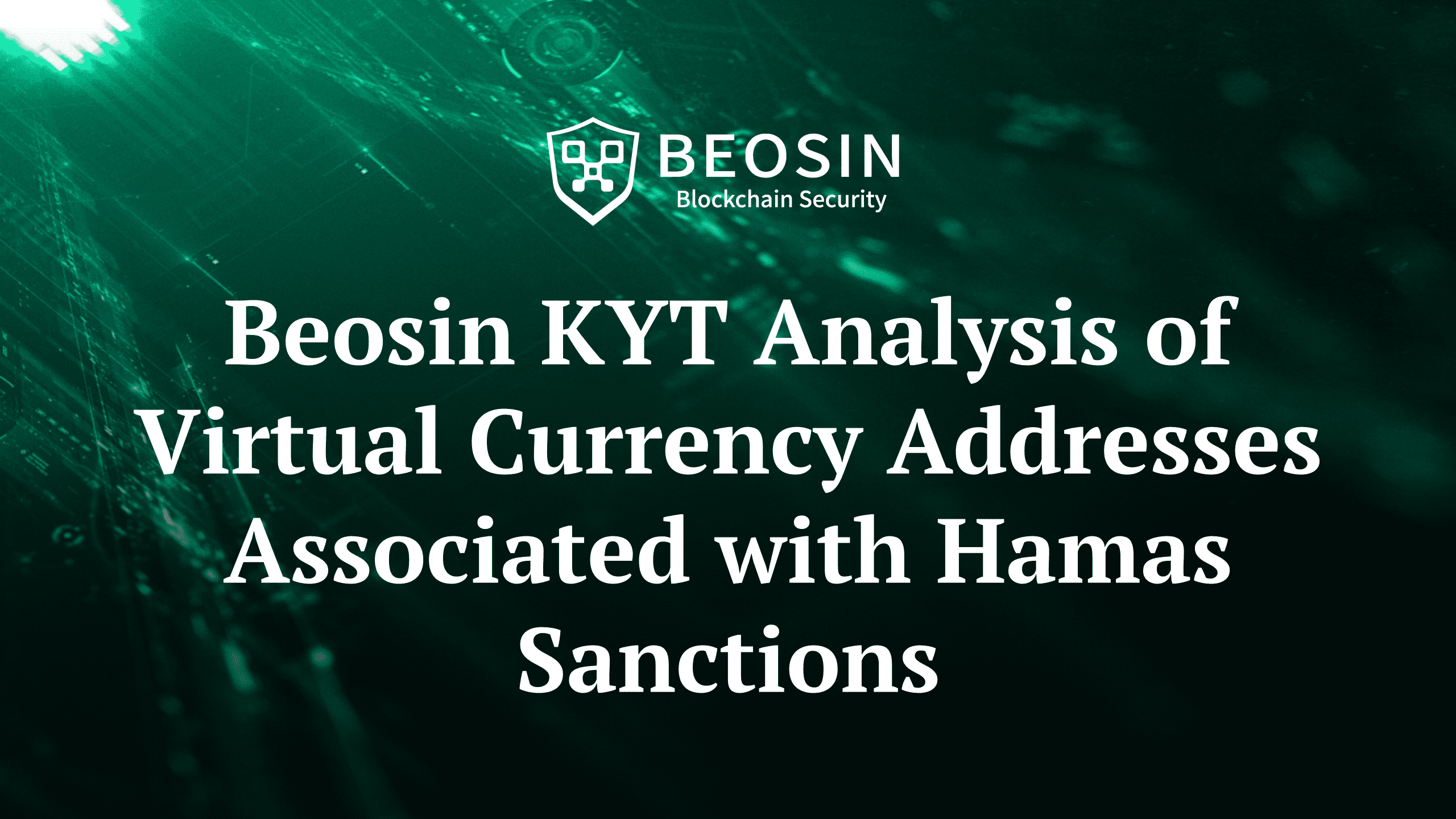 Cryptocurrency has emerged as a new channel for fund movement, drawing high attention from law enforcement agencies due to its anonymity and global nature. Recently, following unprecedented attacks by Hamas on Israeli territory on October 7th, the role of digital currencies like Bitcoin and crypto exchanges in financing radical Islamic movements has been increasingly scrutinized.
As reported by the local Israeli media outlet Calcalist, the Israeli police have successfully frozen cryptocurrency accounts associated with the Palestinian militant organization, Hamas. In this operation, Israel's police subunit, the Lahav 433 cyber unit, collaborated closely with the Ministry of Defense, intelligence agencies, and Binance, successfully identifying and freezing these relevant accounts, with the seized funds set to be transferred to the Israeli treasury.
Meanwhile, U.S. authorities imposed sanctions on ten individuals and entities associated with Hamas to combat funding sources supporting the Palestinian militant organization amid escalating conflicts with Israel. The U.S. Department of the Treasury also sanctioned six Hamas members managing secretive investment portfolio assets.
Binance, one of the world's largest cryptocurrency exchange platforms, played a crucial role in this operation, propelling them into the spotlight. In the aftermath of the Israeli-Palestinian conflict, Binance almost immediately cooperated in freezing accounts linked to hostile forces.
The largest stablecoin issuer globally, Tether, stated on the 16th that they had frozen multiple virtual currency accounts associated with the Palestinian armed group, Hamas, and would continue collaborating with Israel's National Anti-Terror Financing Bureau. Tether also mentioned that virtual currencies are not anonymous; instead, due to blockchain technology, anyone can trace the movement of funds.
However, Hamas declared earlier this year that they would renounce cryptocurrencies due to consecutive losses, as the ledger system of digital currencies allows tracking such transactions.
There is currently no evidence indicating that Hamas is receiving significant cryptocurrency donations to support their attacks on Israel. Blockchain security company Beosin KYT, using its Anti-Money Laundering analysis platform, found that, since the violent events over the last weekend, publicly available addresses linked to Hamas had around $670,000 in funds, with minimal change from previous balances, and organizations associated with Hamas only moved a few thousand dollars through cryptocurrency transfers.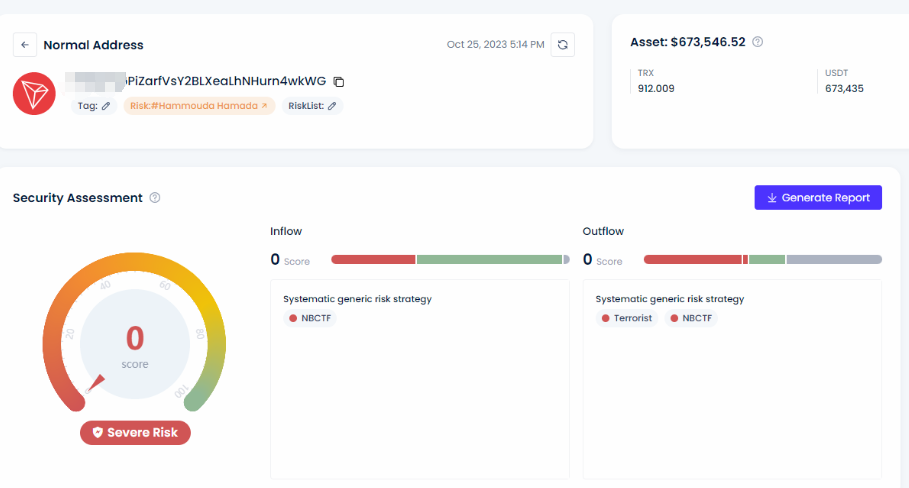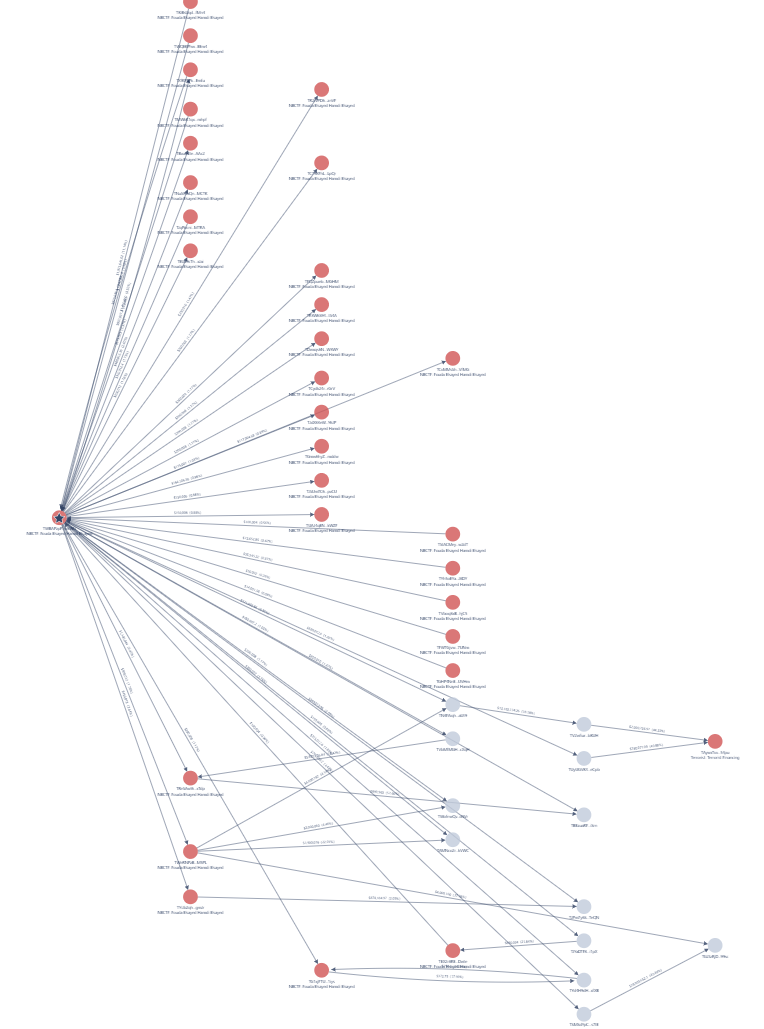 Beosin KYT will continue monitoring the movements of funds associated with these addresses.
Contact
If you need any blockchain security services, welcome to contact us:
Related Project
Related Project Secure Score
Guess you like
Learn More
Focusing on EVM and Cosmos SDK chains, Beosin provides security services for the Celestia ecosystem

November 01, 2023

Analysis of $2.18 Million Loss in Hacker Attack on OnyxProtocol

November 03, 2023

Beosin Research | Risks in Flashloans in Solidity

November 07, 2023

What security issues should developers consider when building Solana projects?

November 09, 2023